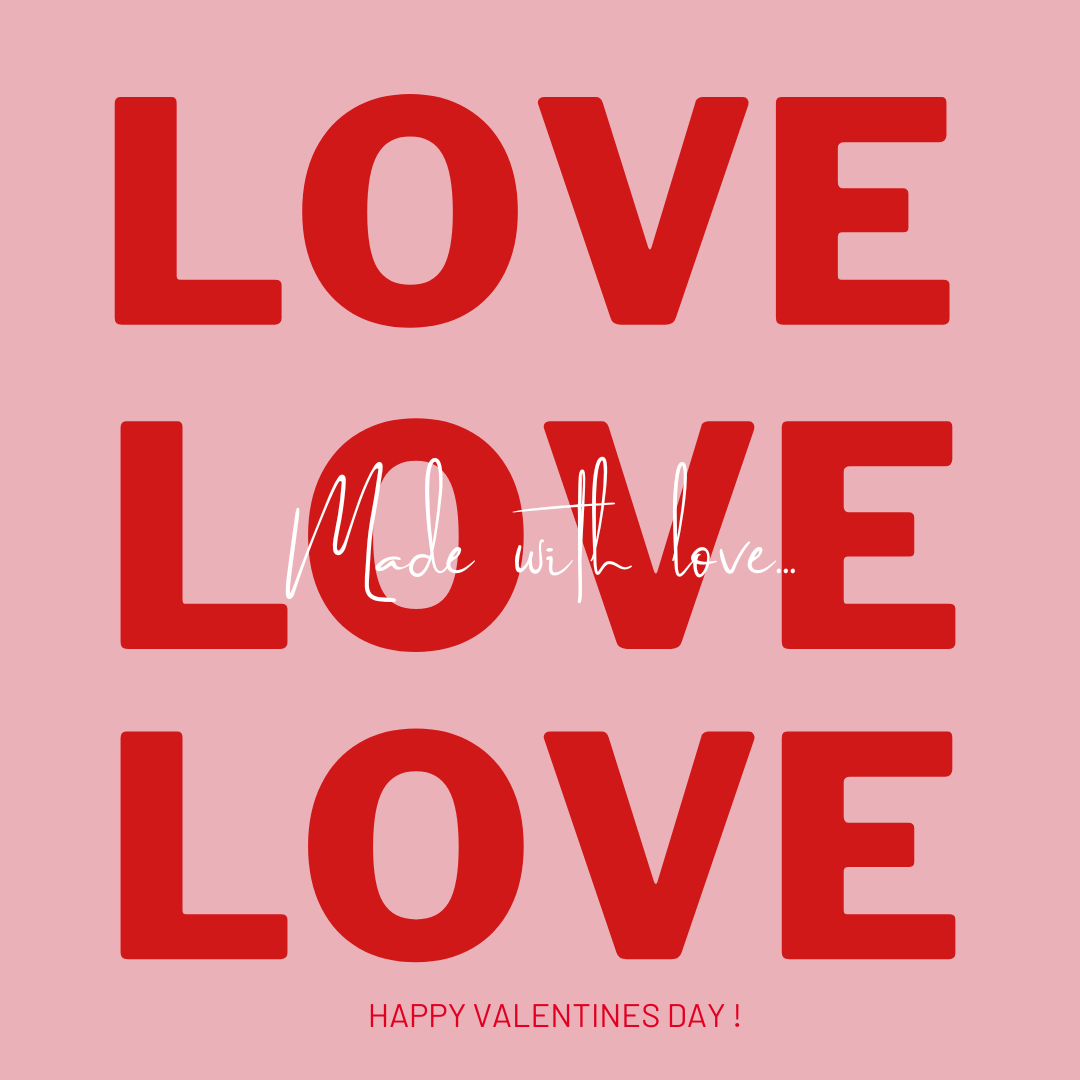 Valentine's Day Exclusives | Gift Guide
It's THAT time of the year again!
valentine's day is almost here…
If you are searching for the perfect gift, but you are not exactly sure where to start, let us help you out. Whoever you are shopping for – a crush, a partner, or your best friend, we have you covered with the ultimate treats this Valentine's Day.
Even though flowers and chocolates are always a good idea to give to your special someone, why not think a little bit outside the box this year, and give your special someone something that they can truly indulge in and enjoy?
For many, it is challenging and oftentimes, overwhelming to pick out presents for a special someone, but no one can question the magic of gifting your loved one a once-in-a-lifetime pamper session. With our hand selected range of Valentine's gifts, you cannot go wrong, trust us!
If you are looking for the best gifts, look no further! The perfect pick-me-up treat or a fill course to give someone the confidence of great skin. Fall in love with our VieDerma facials this Valentine's Day.
Two really is the magic number!
Two is the magic number at VieDerma this Valentines Day!
Whether you are looking for something for your bestie, you mum, dad, partner-in-crime or better half, gift the beauty and luxury of a Vie AquaFacial for a gift that keeps on giving.
We have made it extra easy for you – just purchase one of our Valentine's Day Vouchers for any of our Vie AquaFacials and
get a second one HALF PRICE!
Whatever your budget or ideal facial, we have you covered with our following AquaFacial options. Choose from our luxurious Express, Signature, Deluxe, Vie Deluxe and Platinum Vie AquaFacials for the ultimate spa-like experience with professional, medical—grade skincare products.
If you are pampering yourself (as you should!), book for a facial and keep one in the form of our gorgeous vouchers for redemption at a later date!
*Vouchers are valid for 6 months after purchase!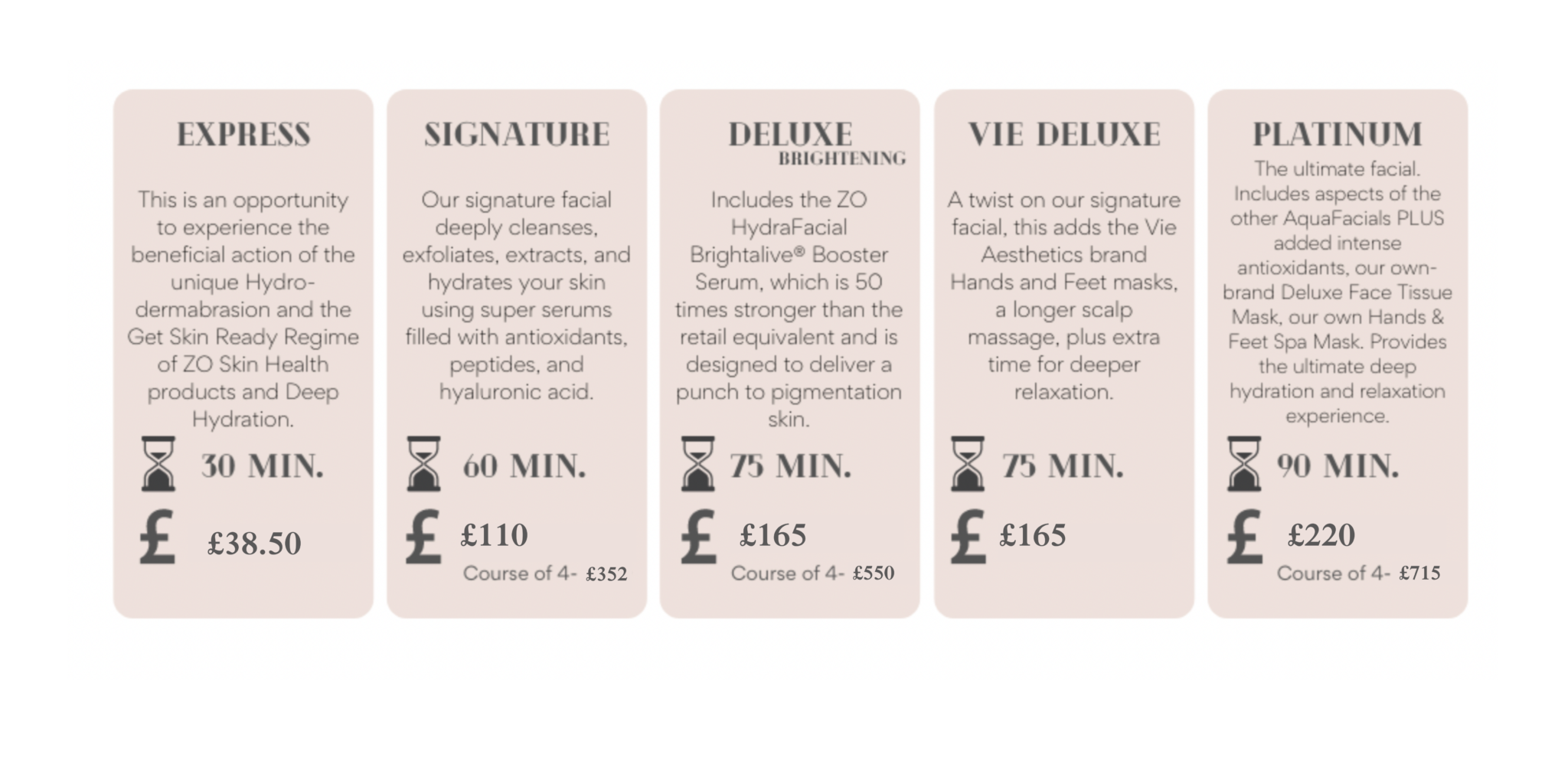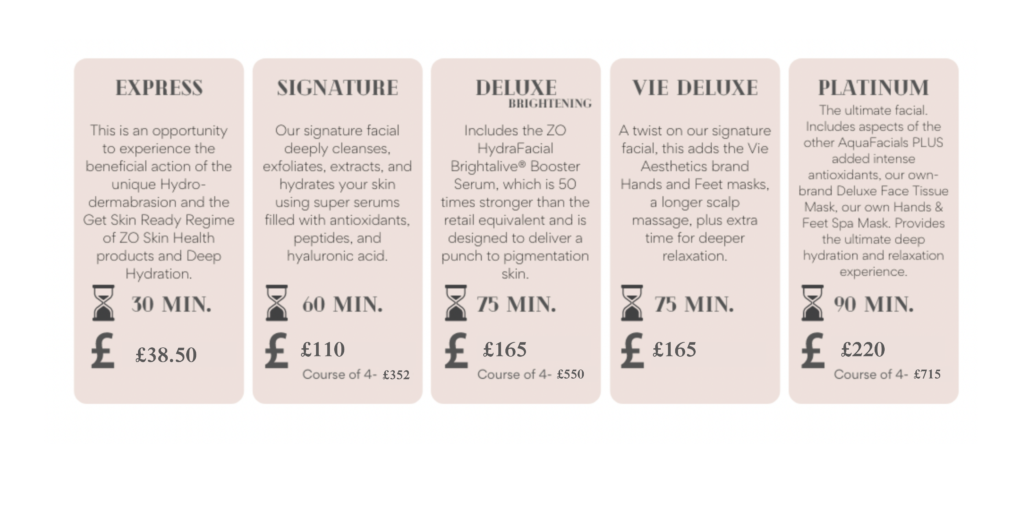 vie aquafacial
The secret to beautiful skin lies in its health.
Valentine's Gift Bundles
Fall head over heels for the limited-edition Valentine's Day collection kits available. Featuring 2 luxury hampers, there's something for every love story in these exclusive boxes.
Each of our Valentine's Day kits have been specially wrapped and packed with top-grade products that complement one another perfectly. Our Kits come in 2 themes, hand-picked by our expert team, or you can build your own if you are up for a challenge and feeling confident!
One of our favourite combinations yet, we have put together out Skincare Affair Kit.
This is skincare regime reset that promotes fresh and radiant skin!
Price: £158.50 (saving £13.50)
Find out more about the kit here – do not miss out!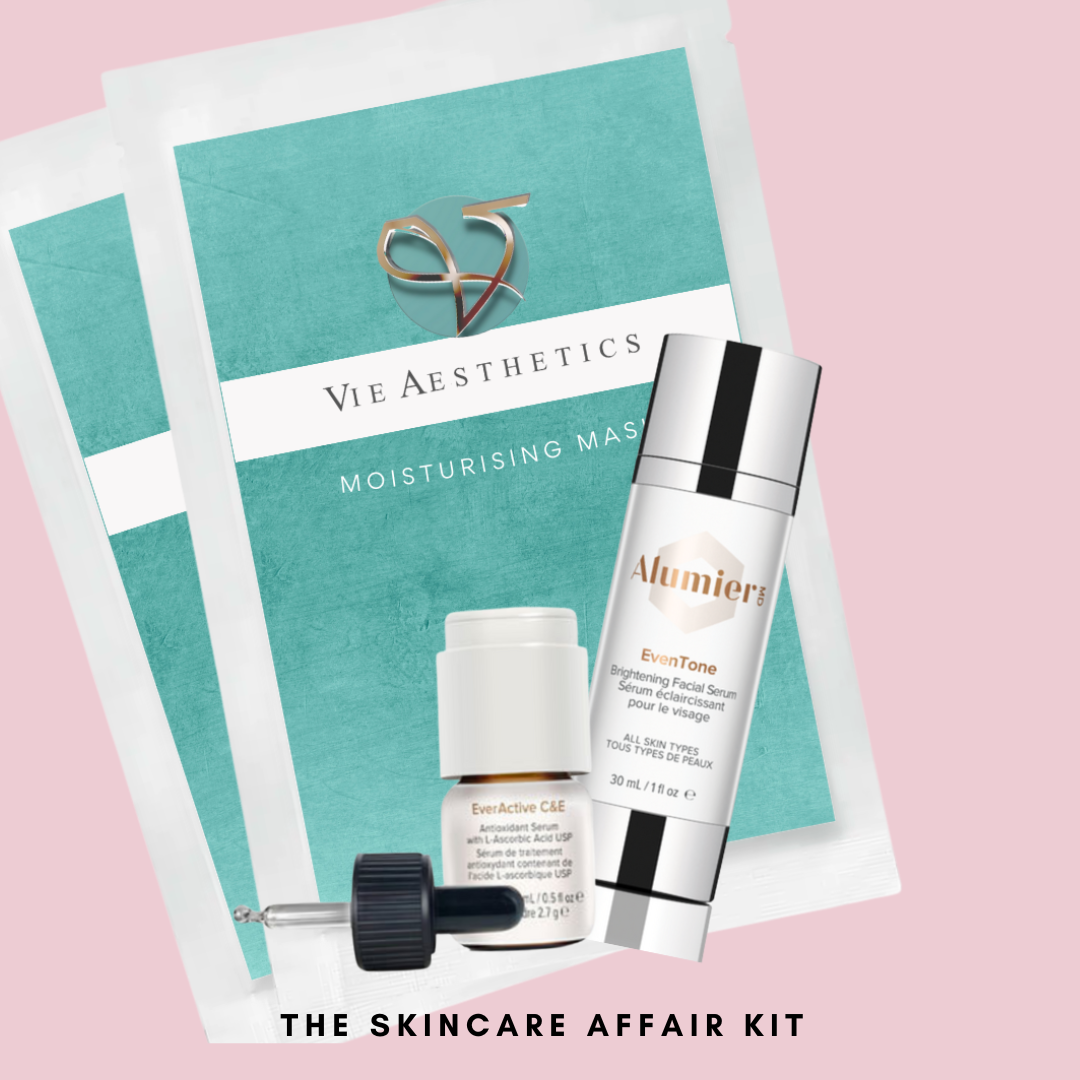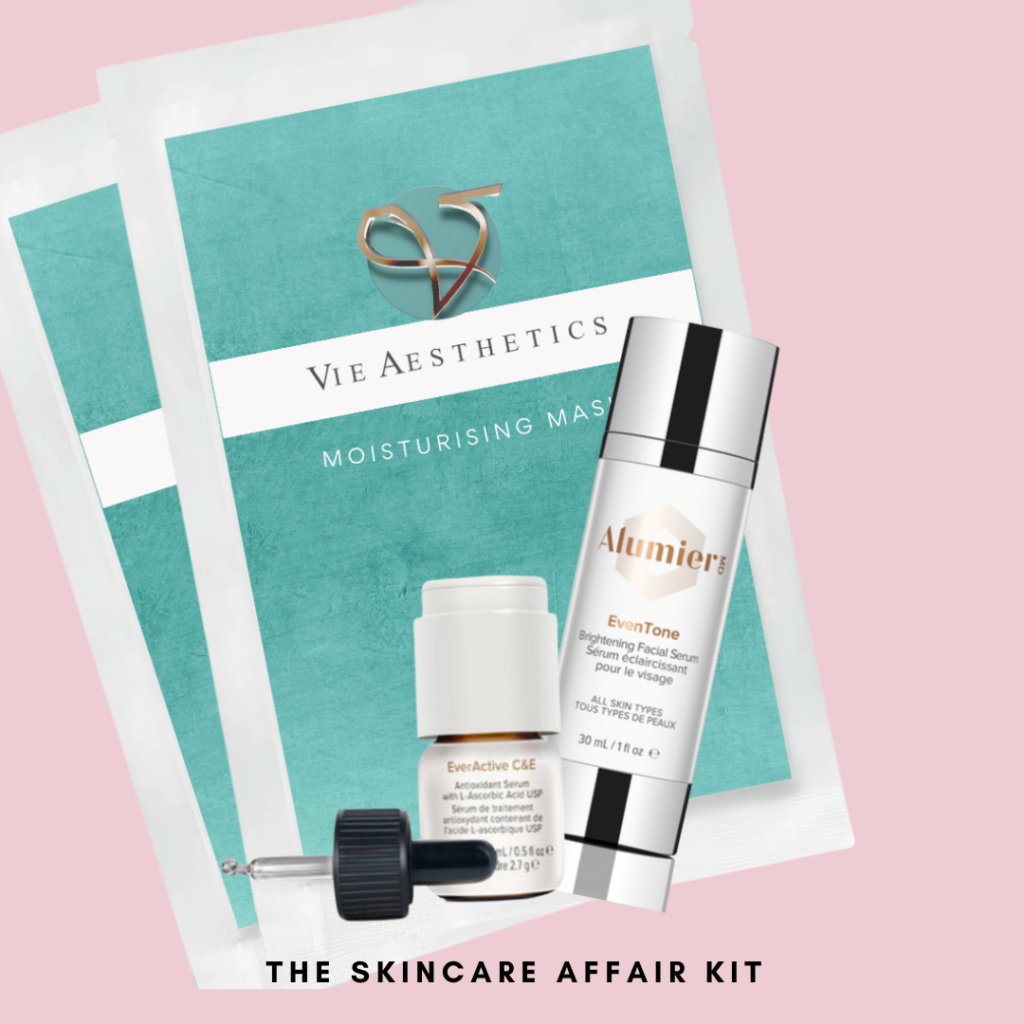 Because everyone deserves to be spoilt. If you are truly looking to show your appreciation and love for your special someone, you may want to go for the Everlasting Aesthetics Kit; the perfect bundle for a naturally seamless complexion, complementing the efforts of the best aesthetics treatments.
Price: £270 (saving you £28.50)
To find out what this kit contains – click here.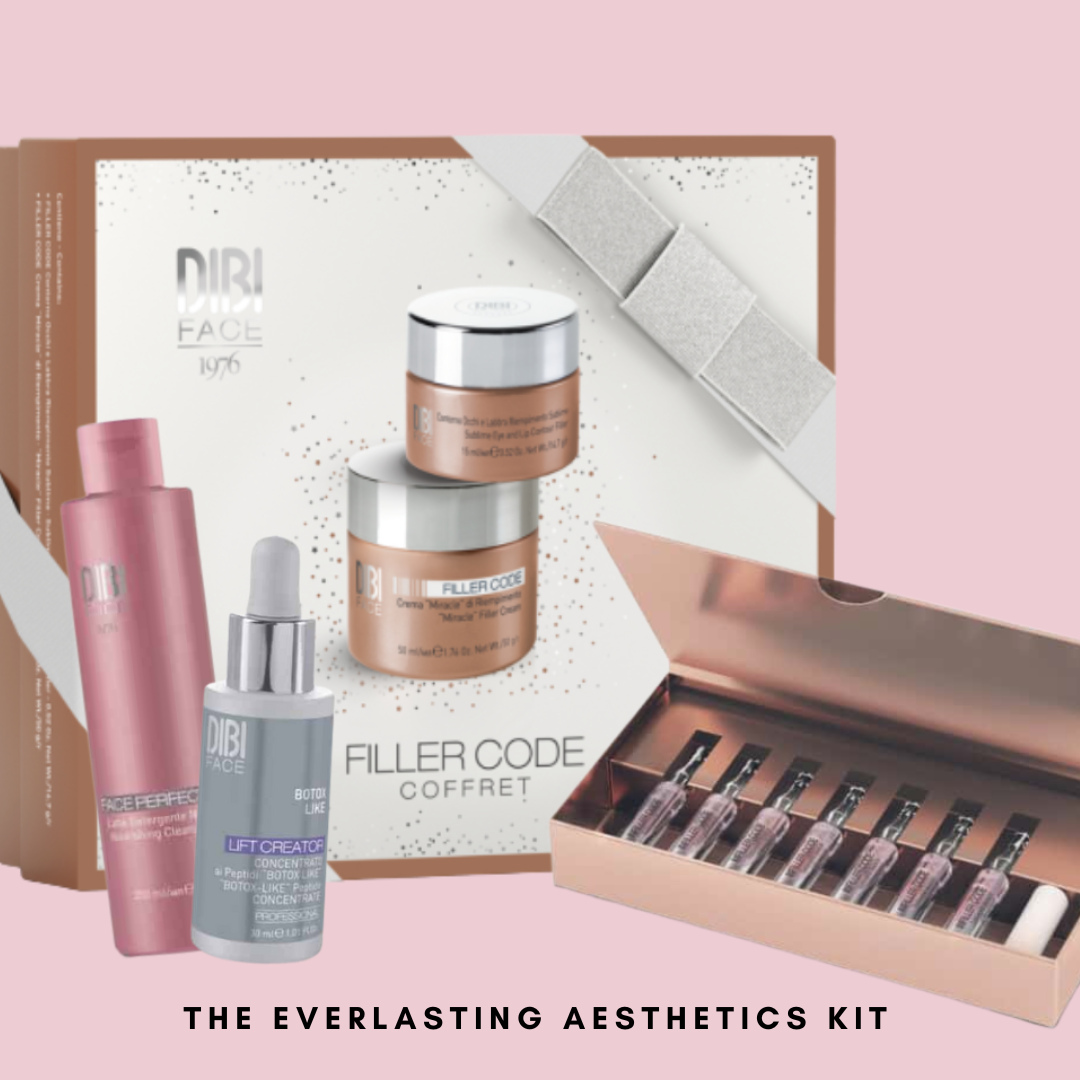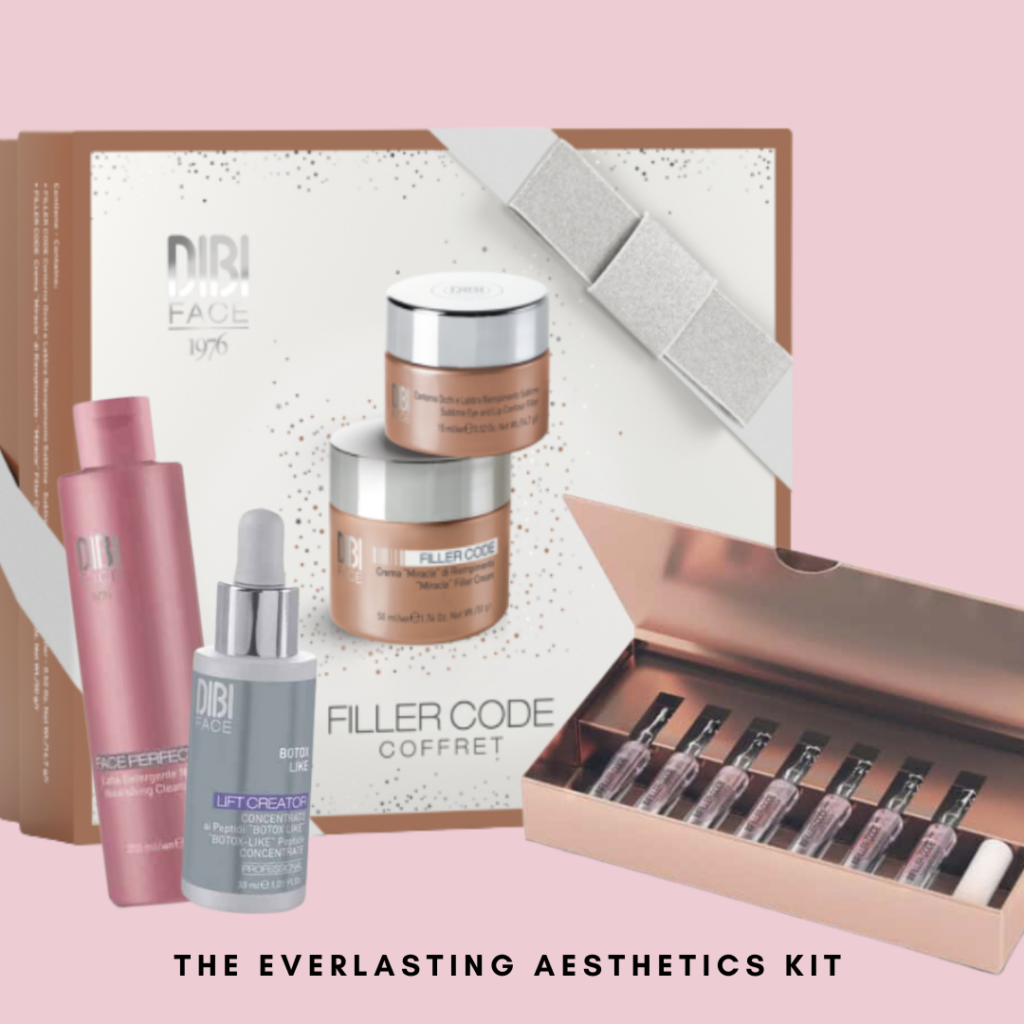 So, what are you waiting for?
Get in your partner's good books and purchase a one-of-a-kind gift this Valentine's Day.
You can purchase from the Valentine's Day collection online or in-clinic by calling 07899763578.