In an endless ocean of skincare products, a gigantic £83.4 billion pound industry might I add, it is hard to know what to purchase that will be
safe

,

effective

, and

beneficial

for rosacea-prone skin.
what is rosacea?
Rosacea is a common skin condition that occurs on the face. It causes redness and small bumps that are similar to acne.
SIGNS THAT YOU ARE SUFFERING WITH ROSACEA:
The first sign of rosacea often is redness. It often appears like a blush or sunburn across your nose, cheeks, forehead, or chin. Other symptoms include red or pus-filled bumps and small blood vessels. For some, the skin of their nose may become red, thick, and swollen. This is caused by excess tissue and is called rhinophyma. 
Rosacea can also affect your eyes, making them red or watery. It may irate and inflame your eyelids and white parts of your eyes; this is called conjunctivitis. 
Consumers are often automatically drawn to products with focus on 'reduce redness', 'colour correct' or 'sensitive skin'.
Sensitive skin can be relieved by deep moisturising treatments or products that use certain chemicals to reduce itching and flaking – but those very ingredients can be major triggers. 
WHAT CAUSES ROSACEA?
The exact cause of rosacea is unknown. Possible causes include defects in the immune, nervous or vascular systems. 
Interestingly, people who are fair-skinned and blush easily are more likely to have it. 
Women also get rosacea more on the cheeks and chin, while men are more likely to have rhinophyma; rosacea tends to be more severe in men. 
HOW CAN I PREVENT ROSACEA FLARE-UPS?
As the exact cause is unknown, you cannot prevent it. However, there are certain things you can do to avoid flare-ups. These include changes in your lifestyle and environment. Triggers vary by person and may take time to identify.
Common triggers include:
Direct or indirect heat such as the sun or hot baths
Weather, such as hot or freezing temperatures and strong winds
Harsh skincare products
Exercise or sweating

 

Stress or anxiety
Alcohol

 

Certain foods
Menopause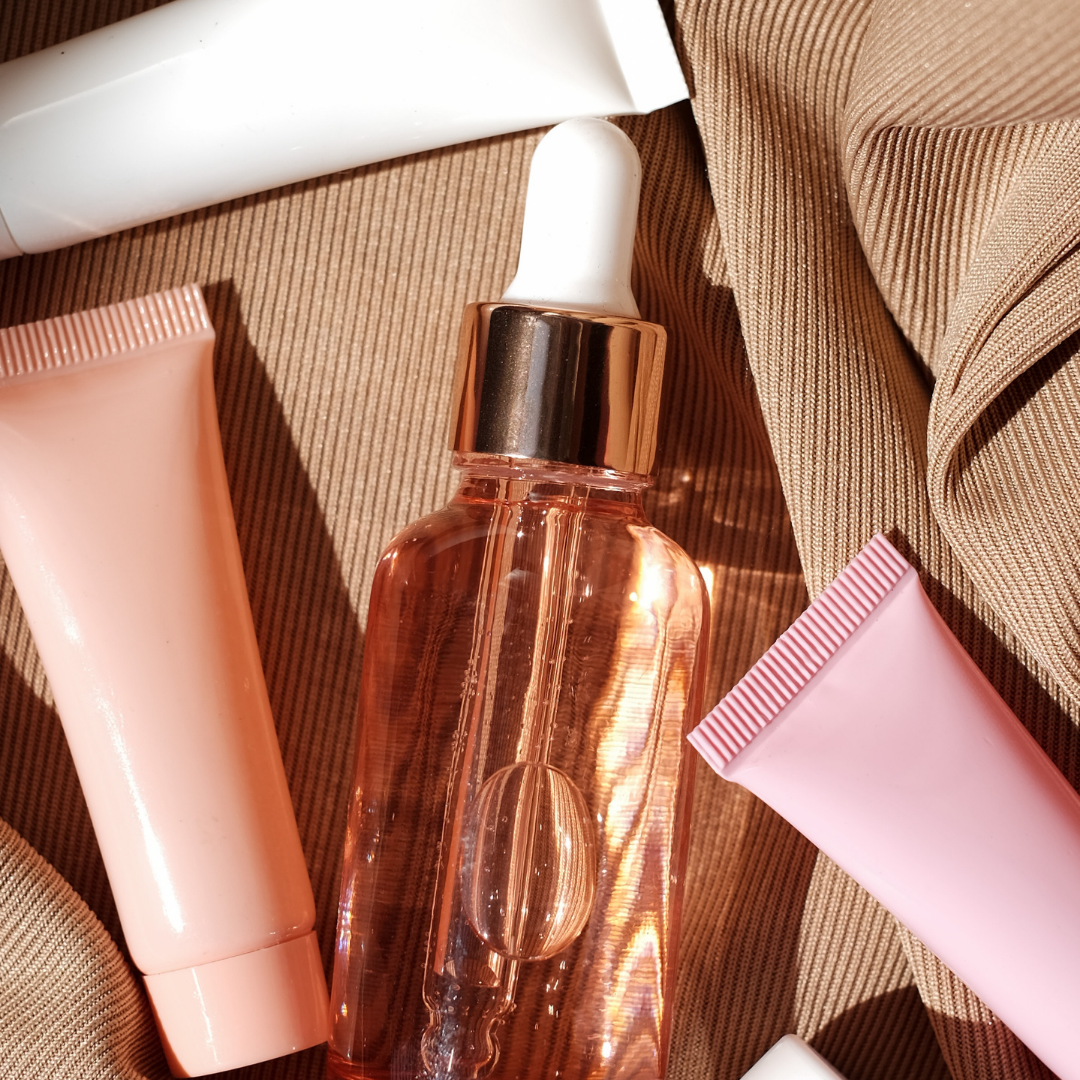 know your ingredients
Discover what the ingredients found in your skincare regime are and what they can actually offer your skin, helping you debunk skincare myths and false promises.

At VieDerma, we are All Your Skin Needs.
effective skincare treatment for ROSACEA:
At VieDerma, we recommend that you look for and buy products that include the following ingredients:
Ceramides
Hyaluronic acid
Azelaic acid
Seaweed
Zinc Oxide
Aloe Vera

 
Our experts and Skin Specialists at VieDerma recommend a gentle, minimal routine; it can offer the most powerful remedy for such symptoms. 
TOP TIPS FOR ROSACEA
CLEANSE YOUR FACE TWICE A DAY – GENTLY!
It is understandable that if your face is already feeling irritated, those with rosacea tend to not wash such skin too much to avoid further irritation and product on the skin.
In order to gently, yet effectively cleanse your face, we suggest the following:
Choose a mild, gentle cleanser
Apply the cleanser gently with your fingertips, using a circular motion.
Rinse off the cleanser with lukewarm water, using only your fingertips. It is important to thoroughly remove the cleanser as it can irritate the skin if it stays on the skin. 
Pat your face gently with a clean, cotton towel.
rosacea-friendly gentle cleansers at viederma
Discover which cleansers are best suited for your rosacea-prone skin.
PROTECT & LOVE YOUR SKIN EVERYDAY.
MOISTURISE EVERY DAY
Whether your rosacea makes your skin dry or oily, it is important to moisturise. Moisturising helps hydrate your skin by trapping water in your skin. This can reduce irritation and make your skin feel more comfortable. 
Studies also show that applying a gentle moisturiser or barrier repair cream can also improve the results you see from treatment. 
shop moisturisers
Discover which cleansers are best suited for your rosacea-prone skin.
PROTECT & LOVE YOUR SKIN EVERYDAY.
Protect your skin from the sun year around
The sun can worsen rosacea; it is one of the most frequent causes of a flare-up.
In order to reduce this, experts recommend wearing sunscreen. To protect your skin, apply sunscreen to your face every day before going outdoors.
Finding a sunscreen that will not irritate your sensitive skin can be a challenge. Our Skin Specialists recommend that you look for a sunscreen with:
Zinc oxide
Silicone

No fragrance

Broad-spectrum protection

SPF 30 or more
shop our top-rated sunscreens
PROTECT YOUR SKIN & WEAR SUNSCREEN EVERYDAY
CHOOSE ROSACEA FRIENDLY SKINCARE PRODUCTS 
To reduce the likelihood of buying a product that will irritate your skin, you want to avoid anything that contains:
Alcohol 
Camphor 
Fragrance
Glycolic acid
Lactic acid
Menthol 
Urea
AT VIEDERMA, WE KNOW, YOU HAVE AND WE ARE ALL YOUR SKIN NEEDS.
skin treatments for rosacea
sign up to our weekly newsletter
Stay in the loop with the latest trends, product launches and new treatments!