bodyshock Ultimate Body Treatment
A new generation of body solutions to treat the main silhouette alterations in a personalised way.
A fully personalised protocol that combines cutting-edge technology in active ingredients with massaging motions.
The mesoestetic bodyshock ultimate body treatment is a cosmetic treatment that address the main silhouette alterations in a completely personalised way.
how does teeth whitening work?
Loss of Firmness
Signs of Flaccidity
Cellulite
Fluid Retention
Loss of tone 
Stretch Marks
Premature Ageing 
What areas can i treat with the bodyshock ultimate body treatment?
Bodyshock can improve the silhouette's apprearance in different areas of the body:
Double chin: it reflects signs of flaccidity as a result of excessive fat tissue, either due to hereditary reasons to premature ageing from sun exposure.
Breasts: we can lost tone and elasticity due to hormonal changes, breastfeeding or the passage of time, resulting in a loss of firmness.
Abdomen and sides: there is a loss of tissue firmness and a localised accumulation of fat in both the front and sides.
Buttocks: they present a loss of firmness and signs of flaccidity.
Legs: they have a tendency to retain liquids and form fat nodules, generating the so-called orange peel skin.
the 6 steps of your bodyshock ultimate body treatment
Diagnosis
You will have a consultation with one our incredible Skin Specialists to discuss your goals & needs before your treatment begins. This will allow you and your Skin Specialist to agree on your specific, tailored and personalised treatment plan so you can be sure of optimal results. For best results, it is best to measure and take a picture of the treated area during the 1st, 6th and 10th session of your bodyshock course. With us, you can be sure you are in safe, expert hands. 
2. Skin Preparation
The treated area will be cleansed and exfoliated to prepare the skin for the following steps. Your skin will be left feeling squeaky-clean and smooth!
3. Customisation
Your Skin Therapist will apply the active solution and with your guidance, decide of the incredible boosters to use to help you reach your unique goal. This emulsion will me applied and massaged into the skin to begin the process of the treatment!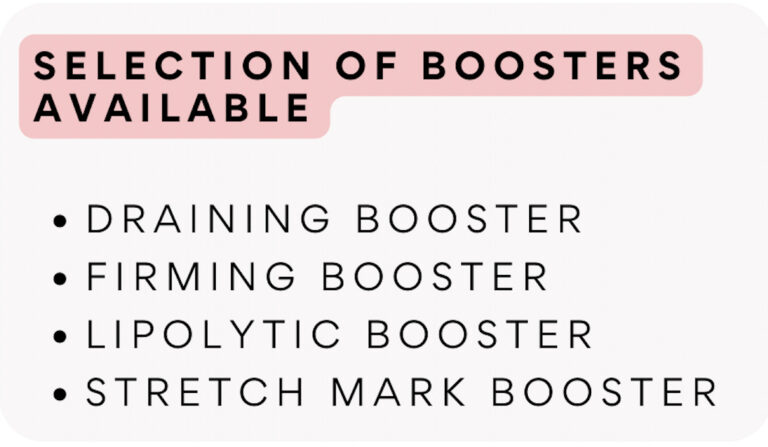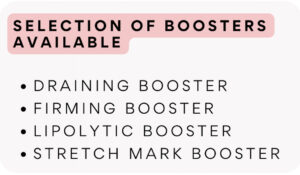 4. Mask
Either a remodelling or tightening mask will be applied on the treated area as advised by your Skin Specialist. This will be allowed to act on the skin for around 20 minutes. Your Skin Specialist will wrap the treatment area during this time with plastic wrapping to maximise the effect of the treatment. 
5. Intensify 
An intensifying cream will then be applied to the area by performing a massage to enhance the filmogenic effect of the cream. 
6. Cavitation & RadioFrequency 
At VieDerma, we always strive to provide the best possible results and experience for our clients. Therefore, we have included the choice of using either Cavitation or RadioFrequency machines and techniques to boost the results and  incredible benefits of the mesoestetic bodyshock treatment. 
Cavitation
Ultrasound Cavitation uses ultrasound technology to break up fat cells in targeted areas of the body. A special hand-held device is moved across your skin, which delivers ultrasound energy into the skin's deeper layers. This is where troublesome fat is stored. Vibrations created by the waves of energy disrupt, dislodge and destroy the fat cells. These fat cells are then absorbed through your body's lymphatic system and flushed out naturally. This procedure is extremely simple, pain-free, and combined with the bodyshock treatment, an amazing boost to your treatment plan!
RadioFrequency 
RadioFrequency is a versatile skin tightening and body contouring treatment that is popular with both men and women. Whether your concerns are ageing, cellulite or a loss of body shape, it can help you to reach your desired look!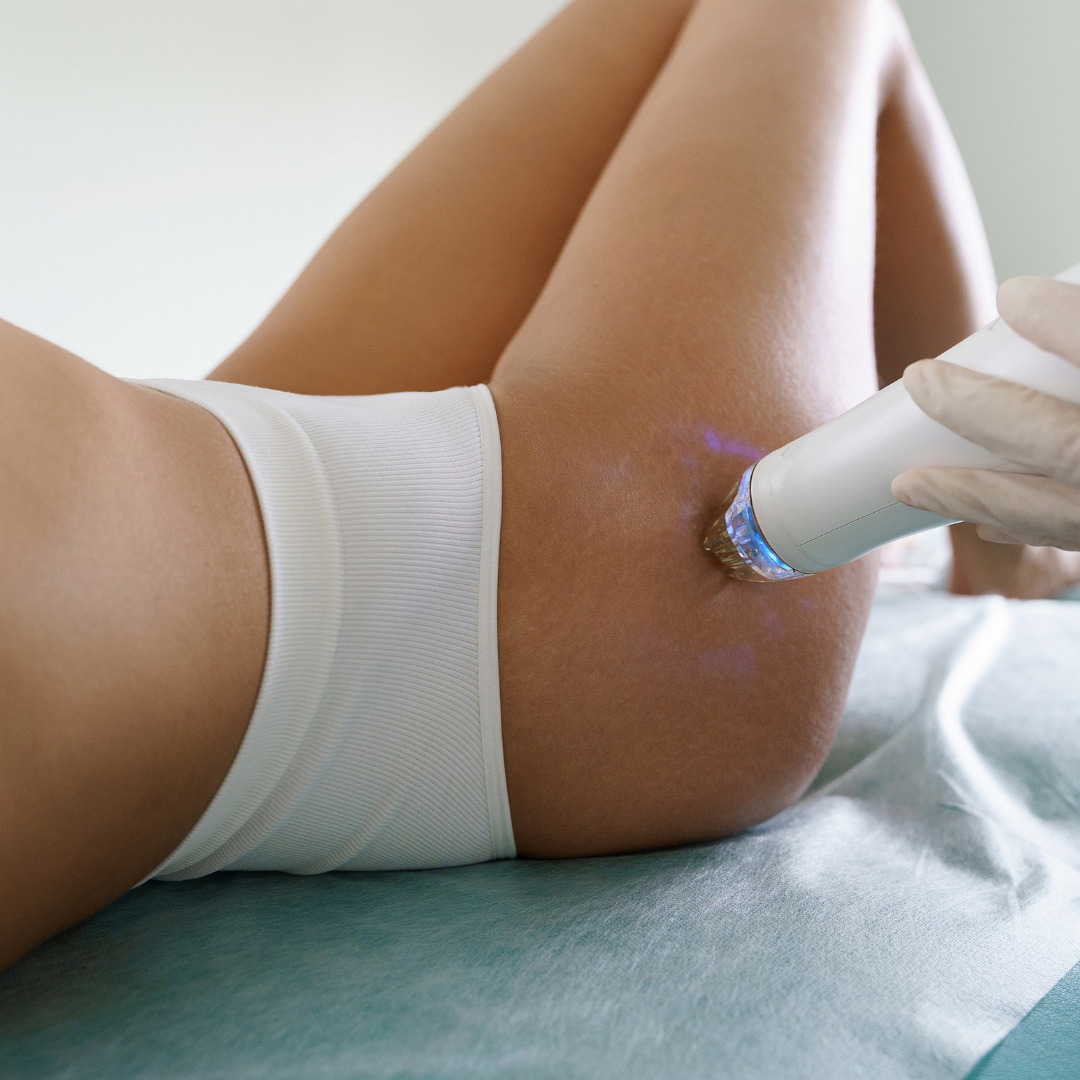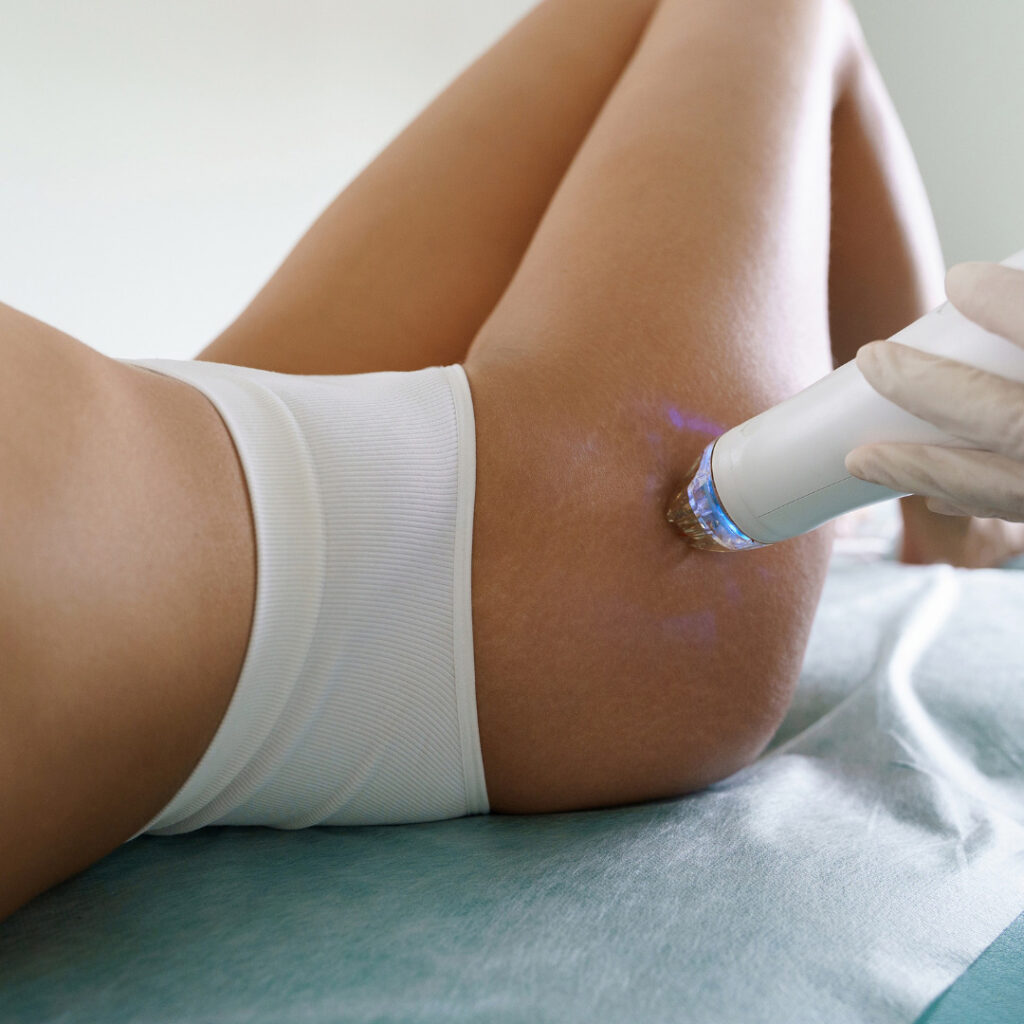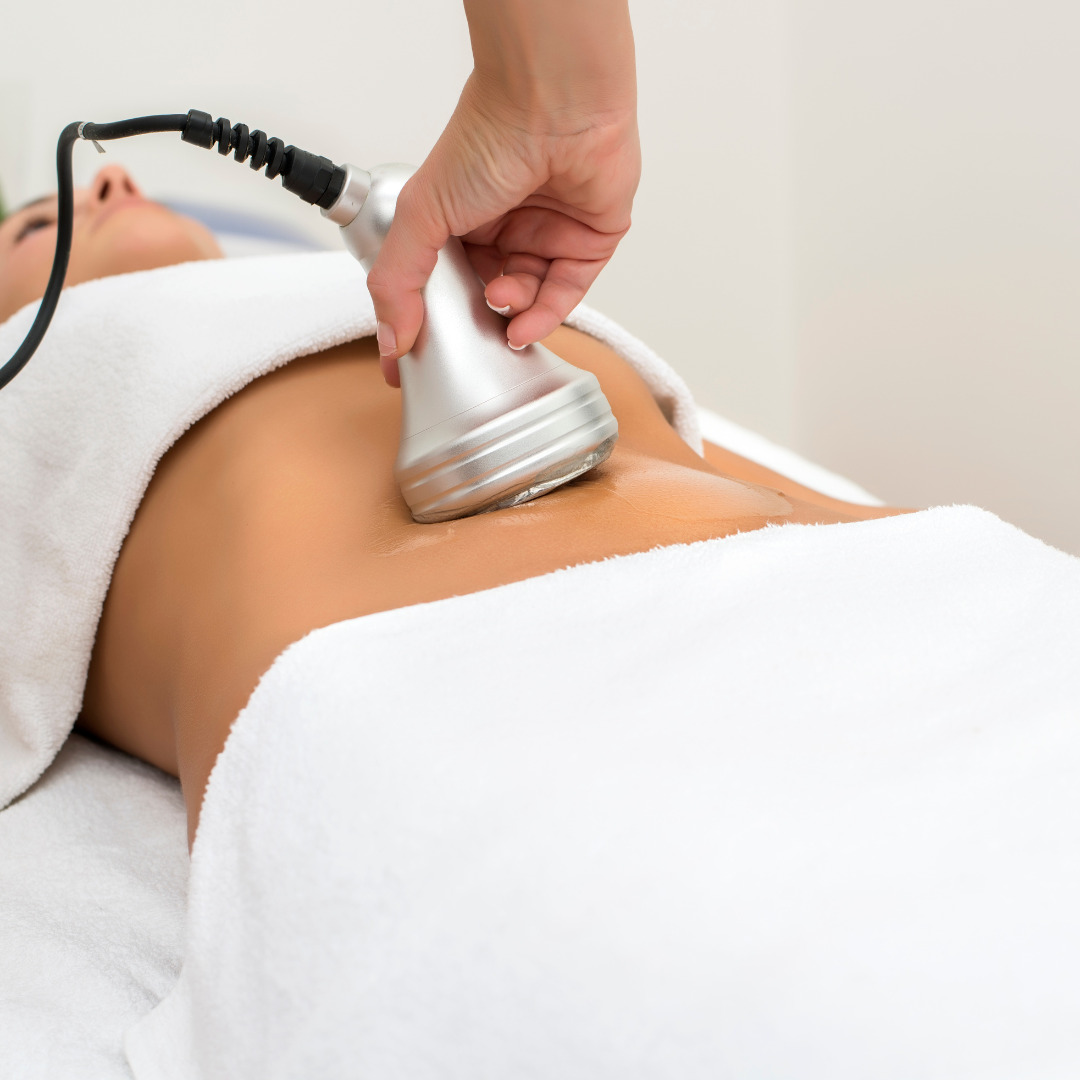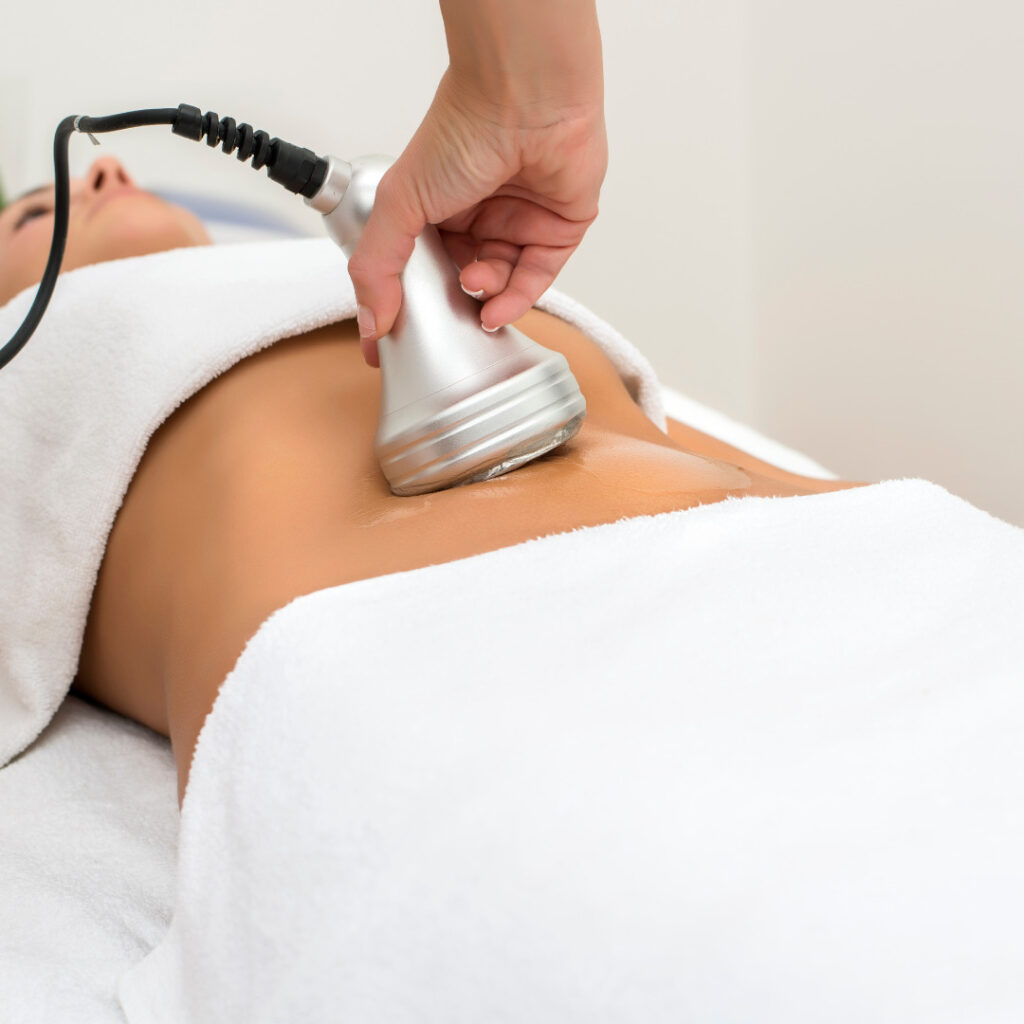 SHOP EXPERT, MEDICAL-GRADE SKINCARE
the definitive shock for the 6 treatment areas | personalisation
during the bodyshock treatment, the professional creates a combination of active ingredients that is 100% customised for you and your goals. 6 exclusive mesoestetic massage techniques ensure a more effective treatment by promoting the penetration of active substances through the epidiermis.
how many sessions of bodyshock do i need to see results?
For optimal results, 10 sessions are recommended, 2 sessions per week over 5 consecutive weeks. It is important to note that more than one area can be treated in a single session. 
what is the downtime for bodyshock ultimate body treatment?
There is no downtime with the bodyshock treatment, you can go back to your normal activities straightaway. Please note that it is likely you may feel a burning sensation on the treatment area but this should go away after around 30 minutes, 
|mportance of homecare 
mesoestetic® have a fantastic range of bodyshock homecare products to help you maintain and maximise the benefits you receive from this revolutionary body treatment. 
The active ingredients used in the formulation of the bodyshock products home range complement the ingredients of the professional products, boosting their effectiveness and enhancing results. Given the importance of consistency in the treatment and combination of active substances, it is essential to use bodyshock home maintenance products during and after the treatment for increased effectiveness. 
sign up to our weekly newsletter
Stay in the loop with the latest trends, product launches and new treatments!