VIE AquaFacial
The secret to beautiful skin lies in its health.
what is the VIE AquaFacial?
The secret to beautiful skin lies in its health. However, achieving and maintaining skin in its peak condition is not easy. Sun damage, pollution and fast living can all wreak havoc on our daily glow. Fortunately, our experts are here to help you.
At VieDerma, we have developed the VIE AquaFacial especially for you. This luxury, pampering treatment hydrates, restores and nourishes your skin from deep within through TEN specially tailored stages, using the most advanced techniques and products. The VIE AquaFacial protects your skin from daily evils, as well as combating concerns such as acne, fine lines, and hyperpigmentation.
The VIE AquaFacial is popular with men and women of all ages, and can be tailored to suit specific needs for face and neck. So, whether you have clogged pores or are worried about the effects of ageing, or you simply want to look your best at an upcoming event, we can help. Our celebrity clients hail the VIE AquaFacial as the "Queen of Facials". Come in and find out how it can work for you, too.
"
Amazing facial with Aimee. Would definitely recommend the Signature Aqua facial as a starting point if you are unsure. Reception staff attentive and very friendly".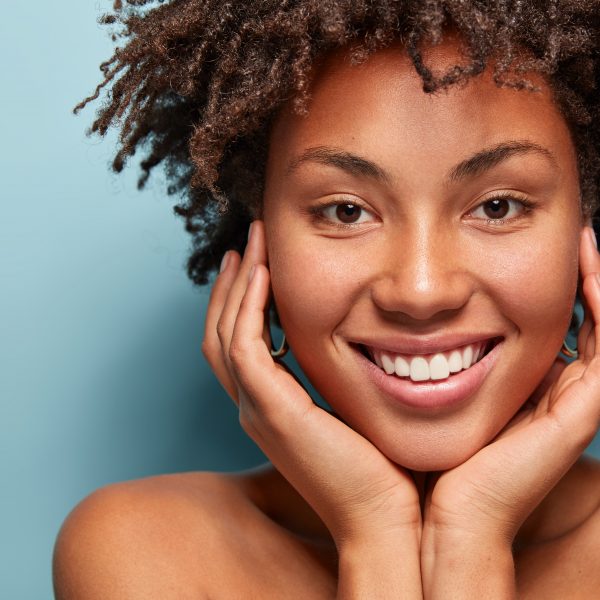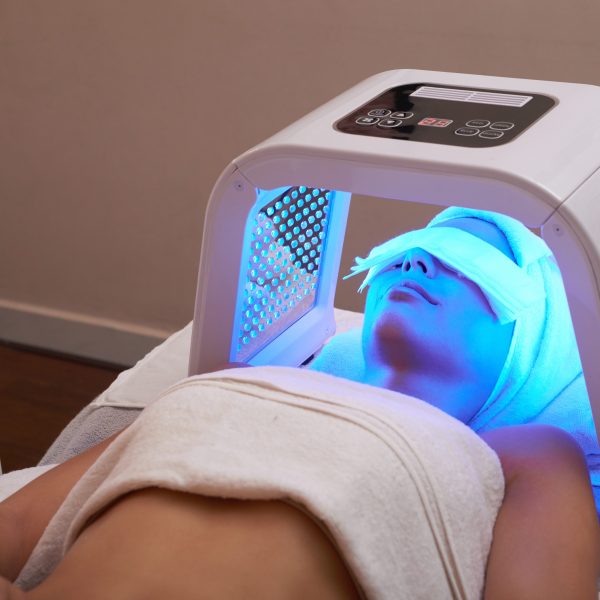 How does the vie aquafacial work?
The VIE AquaFacial consists of 10 STAGES, each of which serve a different purpose in improving your skin's quality and health. Note that stages are tailored for your own skin's needs and to combat any specific concerns you may have. We also use the most advanced techniques, highest quality skincare products and a variety of hydrating antioxidants, essential vitamins, minerals, peptides, Hylauronic Acid and toning complexes for optimal results.
We describe the VIE AquaFacial as the 10 STEPS TO SKIN HEAVEN.
1. Facial Cleansing
Treatments begin with a gentle yet thorough cleanse of your skin.
2. Exfoliation
Dead skin cells and impurities are gently removed from your skin, leaving your skin refreshed.
3. Oxybrasion (Oxygen Therapy)
Using advanced jet technology, special blasts of oxygen and liquid eliminate dead skin cells from the face. This can help treat skin concerns such as sensitive skin, rosacea and acne.
4. Customer-Tailored Peel
Our special facial peels are customised to target any of your specific concerns such as acne, dull skin, open pores and rosacea.
5. No-Needle Mesotherapy
Using our special machine, nutrient-rich cocktails are administered directly to your skin without any need for injections.
6. RadioFrequency for Firming and Lifting of the Face and Neck
By heating your skin at the perfect temperature, existing collagen fibres are tightened while new collagen production is stimulated. Skin gradually becomes firmer.
7. Micro-Current Stimulator (Face Gym)
Micro-Current massaging technology is used to tone the muscles in your face and neck.
8. Deep Hydration, Firming, Lifting Mask
A complete nourishing treatment for your face and neck with our own Facesheet Mask, which is loaded with rich, hydrating ingredients.
9. Hydro-Dermabrasion
This is our star detoxifying treatment that gives the facial its name. A vacuum aqua-fusion jet function system delivers pure water and custom serums directly to your pores for a deep cleanse. Meanwhile, gentle lymphatic massage techniques drain toxins from your face and improve blood circulation. This treatment carries other benefits too, such as reducing stress and offering sinus relief. By the end, your skin is firmer, fresher and more alive.
10. LED Light Therapy
LED lights regenerate the skin cells and stimulate your body's natural process of building new proteins. Note that our special technology can also be programmed to tackle specific problems such as brightening dull skin; reducing pigmentation concerns; combating acne; reducing fine lines and wrinkles by stimulating the production of collagen and elastin.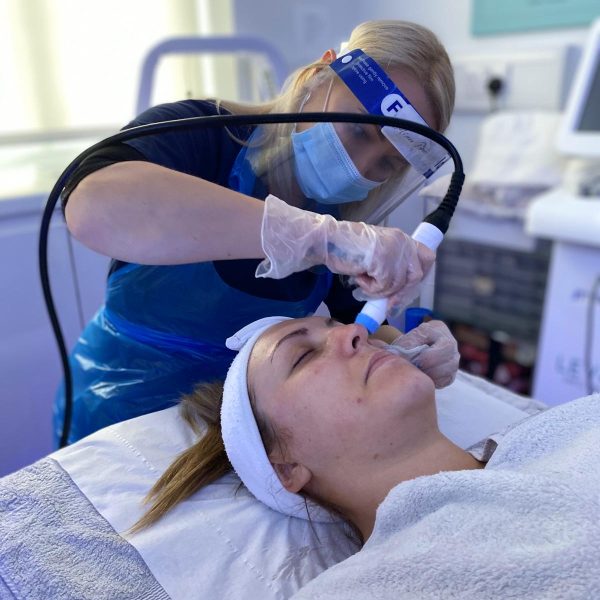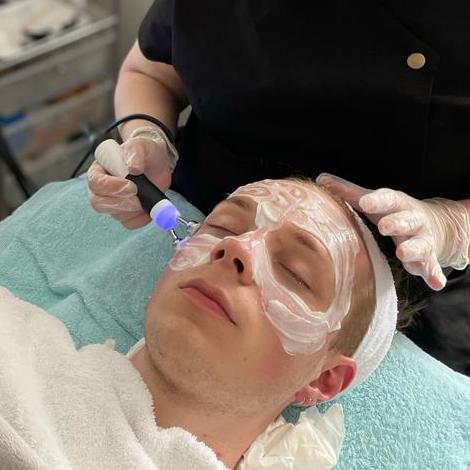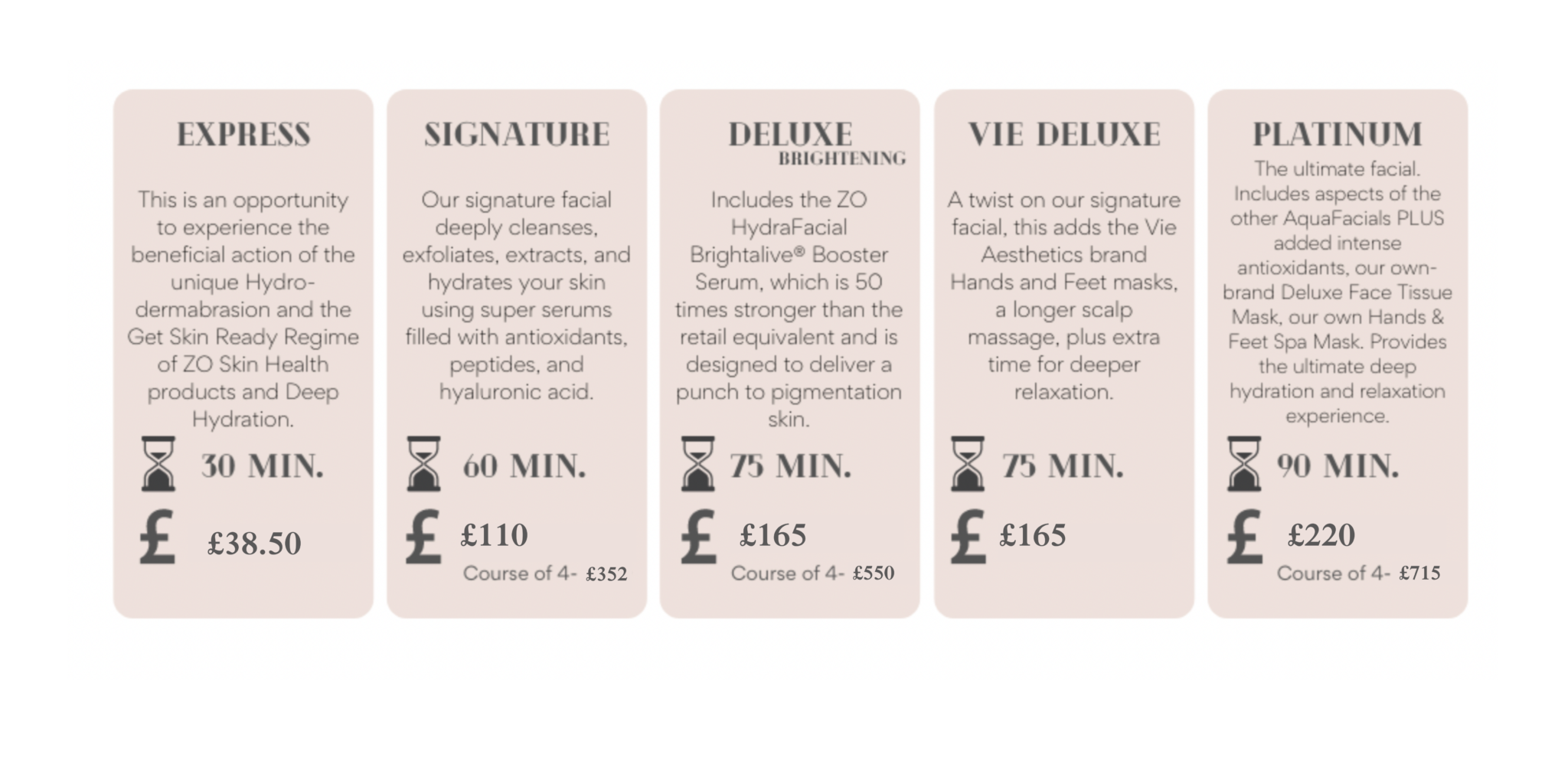 PRE-TEATMENT ADVICE
Prepare your skin with the skincare regimen recommended by your practitioner. Avoid waxing, laser, sun and sun-beds for 48 hours prior to treatment, and also following this procedure, until skin has normalised.
WHAT TO EXPECT DURING TREATMENT:
It is likely you will feel a tingling sensation while the mild peel is in contact with the skin.
WHAT TO EXPECT POST-TREATMENT:
The VIE AquaFacial is a "no downtime" treatment. This means you shouldn't experience any significant shedding, prolonged redness, irritation or inflammation. However, in the immediate hours following the treatment, the skin may look a little flushed.
This should subside in approximately four to eight hours.
Here is some aftercare advice from our Skin Specialists:
Taking care of yourself after the procedure is crucial. By following the above you will enjoy your results for longer.
No posts were found for provided query parameters.
sign up to our weekly newsletter
Stay in the loop with the latest trends, product launches and new treatments!