We are sure that you have heard of the one and only Hyaluronic Acid and all its magical benefits scrolling on your phone or browsing through beauty magazines. It has truly been the most hyped and talked about skincare ingredient of the year. 
But with all the information floating around on the internet, we are here to help you understand this powerful ingredient and explain the science behind its claimed benefits and uses.
Curious if the superstar ingredient has a place in your skincare regimen? Read on to find out everything you need to know! 
What is hyaluronic acid?
Hyaluronic Acid is a clear, gooey substance that is actually naturally produced by your body. The largest amount of it are found in your skin, eyes and connective tissues. It is found there to retain water ensuring that your tissues are well lubricated and moist. This incredible ingredients works as a magnet for moisture, helping your skin cells retain as much of it as possible so that your skin feels and looks hydrated, plump and healthier than ever!
Let's dive in a bit deeper – it is said that just a singular gram of hyaluronic acid has the incredible ability to hold up to six (SIX!) litres of water. What's more, a super clever ability to regulate that moisture within the cells, so as not to drown them, and there you go — you have got the most genius ingredient in skincare. 
Of course, like all naturally-occurring wonders, it will start to decline as we age – this is why your supply of the hyaluronic serums and creams should not!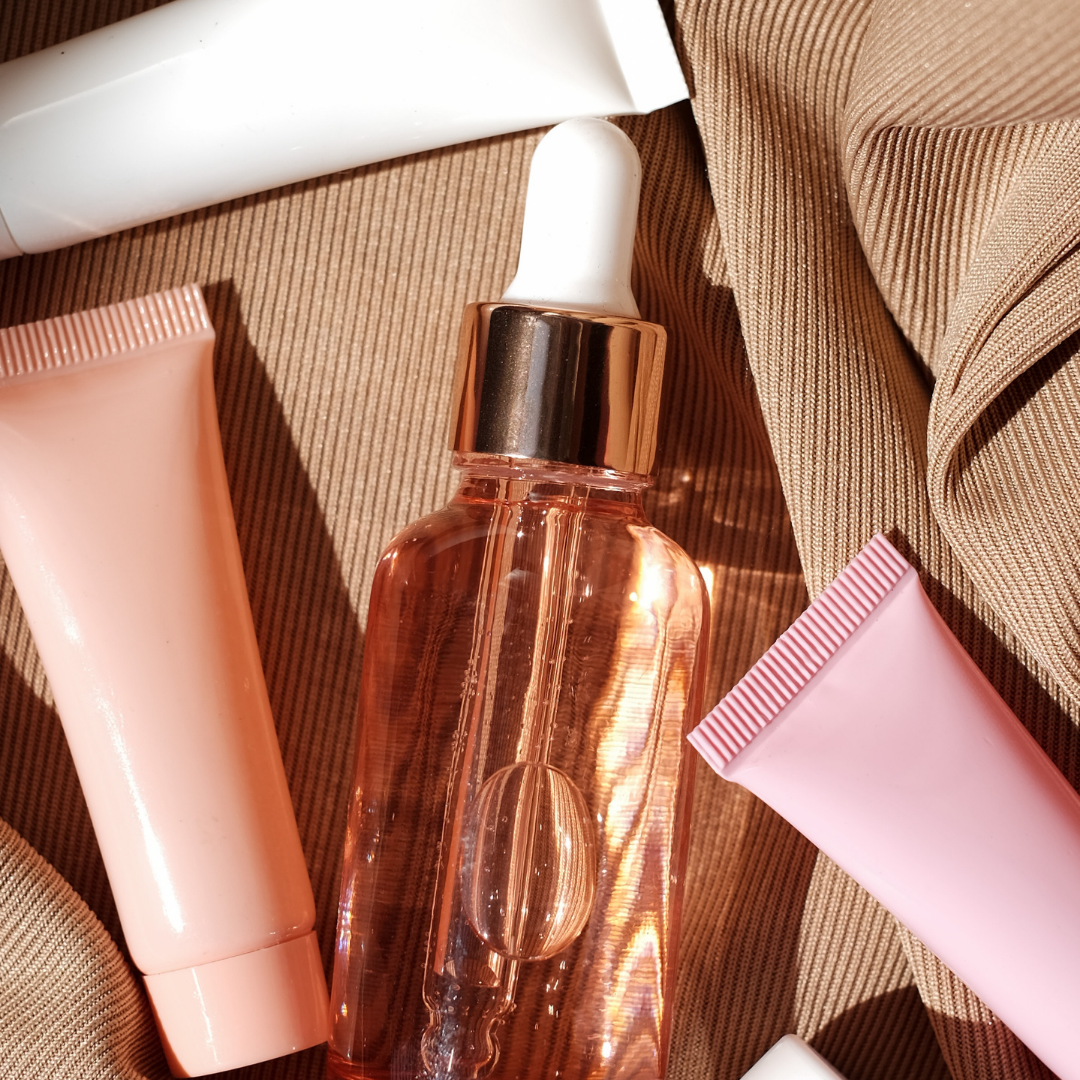 know your

ingredients
Discover what the ingredients found in your skincare regime are and what they can actually offer your skin, helping you debunk skincare myths and false promises.

At VieDerma, we are All Your Skin Needs.
how does hyaluronic acid help your skin?
If you are not already convinced of including this magic ingredient into skincare regime, we have composed a list of reasons why you should be:
The skin is hydrated from within, it helps you achieve soft, plump and pillowy skin, helping you reach your skin goals today! – Insta-filters who?
2. It is a great ingredient for reducing the appearance of fine lines & wrinkles. Ageing skin is visibly improved therefore it is a great ingredient for those struggling with such issues.
3. It is truly an incredible ingredient for ANY skin type. It is a great skincare wonder for providing moisture and hydration to even sensitive, breakout-prone skin as well as those with an oilier complexion.
4. Recent research
suggests that hyaluronic acid is also associated with antioxidant properties, meaning it has the ability to shield against free radical we cannot control. These can include free radicals such as pollution and other aggressors.
when, and how often can i use hyaluronic acid?
Some people may be put off using Hyaluronic Acid frequently due to the 'Acid' part of the name – it is important to note that unlike other acid in skincare, hyaluronic acid doesn't strip the skin or cause any downtime when applied topically. 
Everyone would benefit from using it – especially anyone going through a dehydrated period. Even oilier people can get on board, as it amazingly leaves skin succulent and moist without the 'greasy' feel. 
The order in which you should apply hyaluronic acid depends on the type of product you are using; moisturisers and serums are the two most common forms of hyaluronic acid:
Moisturisers:

Ideally this should be applied twice a day and always after cleansing, exfoliating, or applying serums.

 

Serums: A hyaluronic acid involves a slightly different routine; this should be applied after cleansing, and while your skin is still damp, you should apply a few drop into your face with the palms of your hands. For the best results, apply a moisturiser immediately after to seal in all that hydration and moisture.
hyaluronic acid & different molecular weights
Serums and moisturisers containing Hyaluronic Acid may also state different molecular weights. It is interesting to note that hyaluronic acid can have different sizes; each molecule is assigned a molecule wait which relates to how deep the molecule can penetrate the skin's barrier. The lower the molecular weight, the deeper such molecules are able to go.
Research from 2011 can provide evidence for this – after testing numerous hyaluronic acid weights, the findings showed that low molecular weight formulas were "associated with significant reduction of wrinkle depth, which may be due to better penetration abilities".
Hyaluronic acid works well with most common skincare ingredients – so you do not need to worry about reworking your skincare routine:
That being said, you can never be too careful as all skin types are different and unique, At VieDerma, we understand that everyone has individual goals and desires so book a free, no-obligation consultation with one of our Skin Specialists to learn how you can integrate Niacinamide in your skincare. 
At VieDerma, we know, you have and we are All Your Skin Needs.
sign up to our weekly newsletter
Stay in the loop with the latest trends, product launches and new treatments!