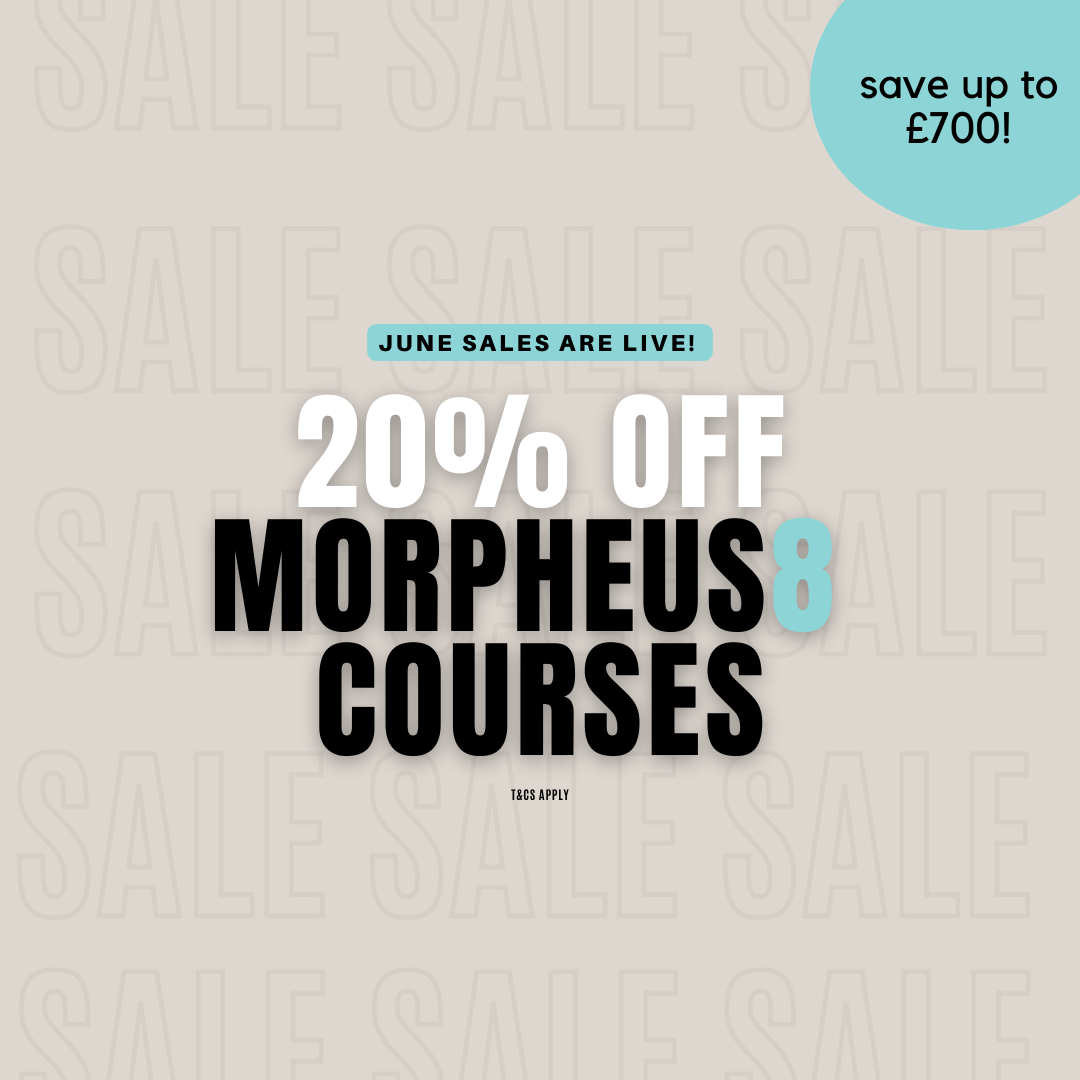 20% off morpheus8 at vie aesthetics
get summer ready with our offer of the month this june!
This time each year, we cannot help but daydream of warmer weather and summer fun. But how should you prepare your body and skin for the upcoming summer months? Confidence is the new way to do summer and with our June Offer officially live, we are here to help you do just that!
Exclusively this June, enjoy

20% off our Morpheus8 courses!
You can unlock the secret to flawless skin with Morpheus8, the revolutionary beauty treatment offered by our highly skilled therapists at Vie Aesthetics. We welcome you to join the ranks of countless satisfied Morpheus8 clients all around the globe, including celebrities like Kim Kardashian, Judy Murray, Eva Longoria, and Lindsay Lohan, who have embraced Morpheus8 to achieve stunning results.
Are you ready to experience the same level of skincare excellence?
Experience the future of skin remodelling and rejuvenation at Vie Aesthetics! 
Giving your skin a healthy shine in the sunny season is not as hard as you think! Discover why Morpheus8 by InMode is the ultimate choice of celebrities for skin tightening, and why this sale could become the solution to your concerns.
explore morpheus8
Discover what the treatment entails & find out why it can become your new skin health secret.
here are the
top 5 reasons

why morpheus8 is the most sought-after treatment:
Experience the power of non-surgical transformation
Morpheus8 is a revolutionary non-surgical micro needling radiofrequency treatment that effectively tightens, lifts, and smooths out lines and wrinkles. With the option of using numbing creams, the treatment becomes even more comfortable. Say goodbye to needles and incisions! 
Embrace an alternative to plastic surgery 
By stimulating collagen in the deeper layers of your skin, Morpheus8 remodels your face and body, unveiling a youthful and radiant appearance. Morpheus8 offers various modalities and depths, including Morpheus8 Body and Resurfacing, providing facelift results without the need for surgery!  
Enjoy minimal downtime 
With Morpheus8, downtime is a thing of the past. After the procedure, you may experience slight redness and micro lesions, but rest assured that they are temporary. For a quick recovery, simply use a mild gentle cleanser, moisturizer, and a broad-spectrum sunscreen for 4-7 days post-Morpheus8. Plus, you can wear makeup just 1-2 days after treatment. 
Witness swift and impressive results 
Get ready to see visible results in as little as 3 weeks with Morpheus8. And the best part? The improvements keep coming for up to three months after treatment, ensuring long-lasting transformation. 
Combine Morpheus8 with other treatments for maximum impact
 Morpheus8 seamlessly complements other aesthetic treatments. Whether done in the same session or a few days apart, you can pair Morpheus8 with other InMode technology treatments or enhance your results with Botox and fillers. The possibilities are endless! 
Morpheus8 can treat a variety of concerns and areas, ensuring that you will find a solution to your problem with us at Vie Aesthetics.
See all new prices below!
You will notice that you can make HUGE savings of 20% on a variety of Morpheus8 courses, so everyone can take advantage of this offer, regardless of what your desired outcome is.
For example, purchase a course of 6 for a full face, eyes & neck treatment & you could save over £700! Now, I'm not sure about you but that is a price you surely do not want to miss!
So, what are you waiting for?
Make the most of our sale and view our packages here! 
We look forward to seeing you in the clinic soon!