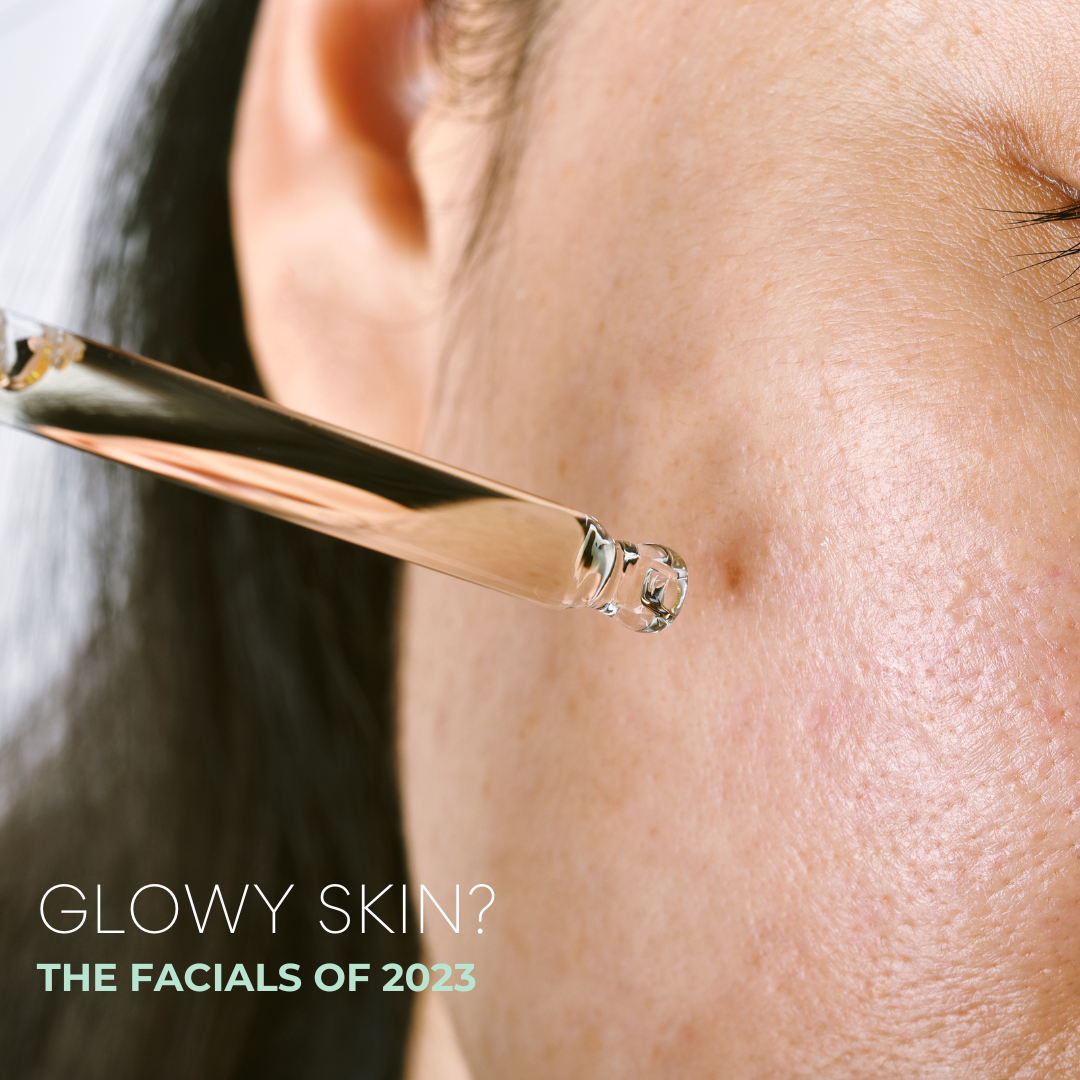 Glowy Skin? The Facials of 2023
The journey to achieve luminous skin can feel like a long one.
Especially nowadays, when there is so much information at our fingerprints. Taking care of your skin and looking good is of course important to most of us! Many of us spend hours researching the best skincare products and skincare regimes to boost our skin health and attempt to achieve that glowy complexion that we are all desire.
It is a complex maze to complicate, especially when you consider that every single person's skin is different, so what works for you may not work for someone else.
Undoubtedly, there has a been a vast demand for in-clinic facials that support the skincare regime you have created at home. By doing this, our clients are achieving magnificent results in less time by investing in treatments that incorporate advanced, medical skin technology. Best of all, they leave our premises a boost in confidence, always reassured that the skin advice and procedures they are receiving is personalised and tailored to their specific needs.
So, how can you achieve glowy skin with VieDerma?
Read on to discover our one-of-a-kind facials.
The secret to beautiful skin lies in its health. However, achieving and maintaining skin in its peak condition is not easy. Sun damage, pollution and fast living can all wreak havoc on our daily glow. Fortunately, our experts are here to help you.
At VieDerma, we have developed the VIE AquaFacial especially for you. This luxury, pampering treatment hydrates, restores and nourishes your skin from deep within through TEN specially tailored stages, using the most advanced techniques and products. The VIE AquaFacial protects your skin from daily evils, as well as combating concerns such as acne, fine lines, and hyperpigmentation.
The VIE AquaFacial is popular with men and women of all ages and can be tailored to suit specific needs for face and neck. So, whether you have clogged pores or are worried about the effects of ageing, or you simply want to look your best at an upcoming event, we can help. Our celebrity clients hail the VIE AquaFacial as the "Queen of Facials". Come in and find out how it can work for you, too.
Interested?
Find out more information and fall in love with taking care of your skin today.
WOW Facial is the ultimate transformational skin treatment, tailored to your specific skincare needs. Winners of the Advanced Facial Treatment of the Year Award 2020, the WOW Facial is an innovative, results-driven 6-stage facial clinically proven as effective and suitable for all skin types. 
This is the ultimate wow factor treatment, using the most advanced skincare technologies carefully selected and meticulously arranged to leave skin glowing, luminous, and healthy, with long-lasting results.
This incredible facial can help you treat several concerns thanks to its hyper-personalised set-up and the ability to tailor the facial to suit each client's needs.  
WOW Facial can provide the following benefits:
Improves complexion, texture and appearance of your skin
Creates glowing appearance 
Increases elasticity and firmness
Prevents tired and dull-looking skin
Promotes collagen stimulation and has many anti-ageing benefits
Provides education about your skin type and homecare
HOW DOES THE WOW FACIAL WORK?
The WOW Facial consists of 6 stages that combine a number of skincare methods to produce stunning results, leaving your skin feeling radiant and glowing. 
Do you wish you could achieve a "retouch" effect you might find on photo applications – but in real-life? Allow us to introduce the WOW Fusion Facial, our number-one luxury treatment for helping you achieve and maintain the beautiful skin you deserve. 
Already endorsed by celebrities such as Kim Kardashian West, the treatment's trick lies in a ground-breaking device, the WOW Fusion, that enables doctors to apply solutions directly INTO the skin with ZERO pain. No other current treatment can consistently guarantee that level of precision.
As well as a total rejuvenation and hydration of your face, it's excellent for reversing problems such as:
Sun damage
Fine lines and wrinkles (on the surface of the skin around the eyes)
Enlarged pores (In fact, it's the only real solution available for closing pores – an ailment that even make-up can't hide
Dull skin
Maintaining perfect skin is an investment in yourself and the WOW Fusion is the premium treatment available for this. If you've been disappointed by any number of expensive moisturisers or products and want to look your best at all times, you should give this serious consideration.
What is the Wow facial with micro-botox?
Find out today.
Restore, rejuvenate and protect with the 24-Karat Gold Leaf Facial from DIBI Milano – a luxury face treatment that harnesses the power of REAL GOLD to give you stunning, glowing skin.
Performed in six steps, the DIBI 24-Karat Gold Facial combines real 24-Karat Gold Leaf with a variety of premium ingredients that strengthen, tighten and brighten skin. Uniquely, this indulgent facial also supports your skin's metabolism, giving you a powerful defensive barrier against the effects of ageing.
The DIBI 24-Karat Gold Leaf Facial is more than just a facial. It can help you:
Strengthen, firm and lift skin by boosting collagen production
Brighten your skin tones and enhance your radiance
Deeply hydrate and nourish skin with its combination of boosting ingredients such as hyaluronic acid and enriching peptide no.34.
Defend against the effects of ageing for youthful, fresher skin
the dibi 24-k gold facial
One-of-a-kind facial.
Perfect Peel 
Discover the answer to healthy, crystal-clear skin with The Perfect Peel, a revolutionary, "super-powered" facial peel that fights ageing as well as concerns such as acne scarring. In just one week, The Perfect Peel transforms skin, leaving you looking younger, fresher, and more radiant, while also improving your skin's health from deep within. As part of a skincare regimen, it is "perfect" for helping you maintain skin in its peak condition.
Containing the ultimate anti-ageing ingredient glutathione (the first peel ever to do so), The Perfect Peel can be used to combat the signs of ageing as well as treating a number of skin concerns, including sun damage and acne scarring.
BENEFITS INCLUDE:
lightening and brightening your skin
improving your skin's overall tone and texture
softening the appearance of fine lines and wrinkles
stimulating the production of collagen for added firmness.
reducing pore size
reducing acne scarring
combating skin concerns such as acne, melasma, sun damage and age spots.
Interested?
What is it and how can it transform your skin?
Let the results speak for themselves.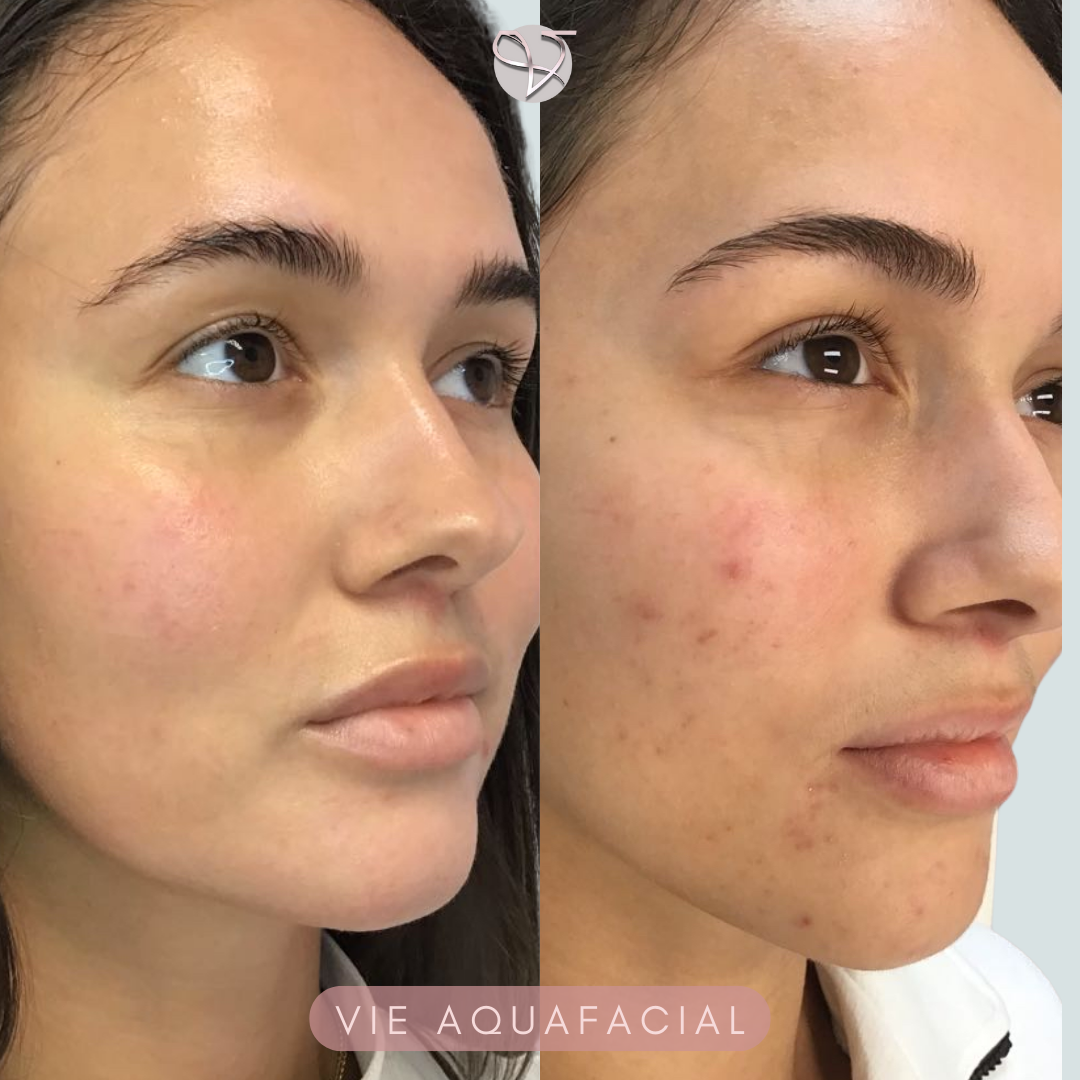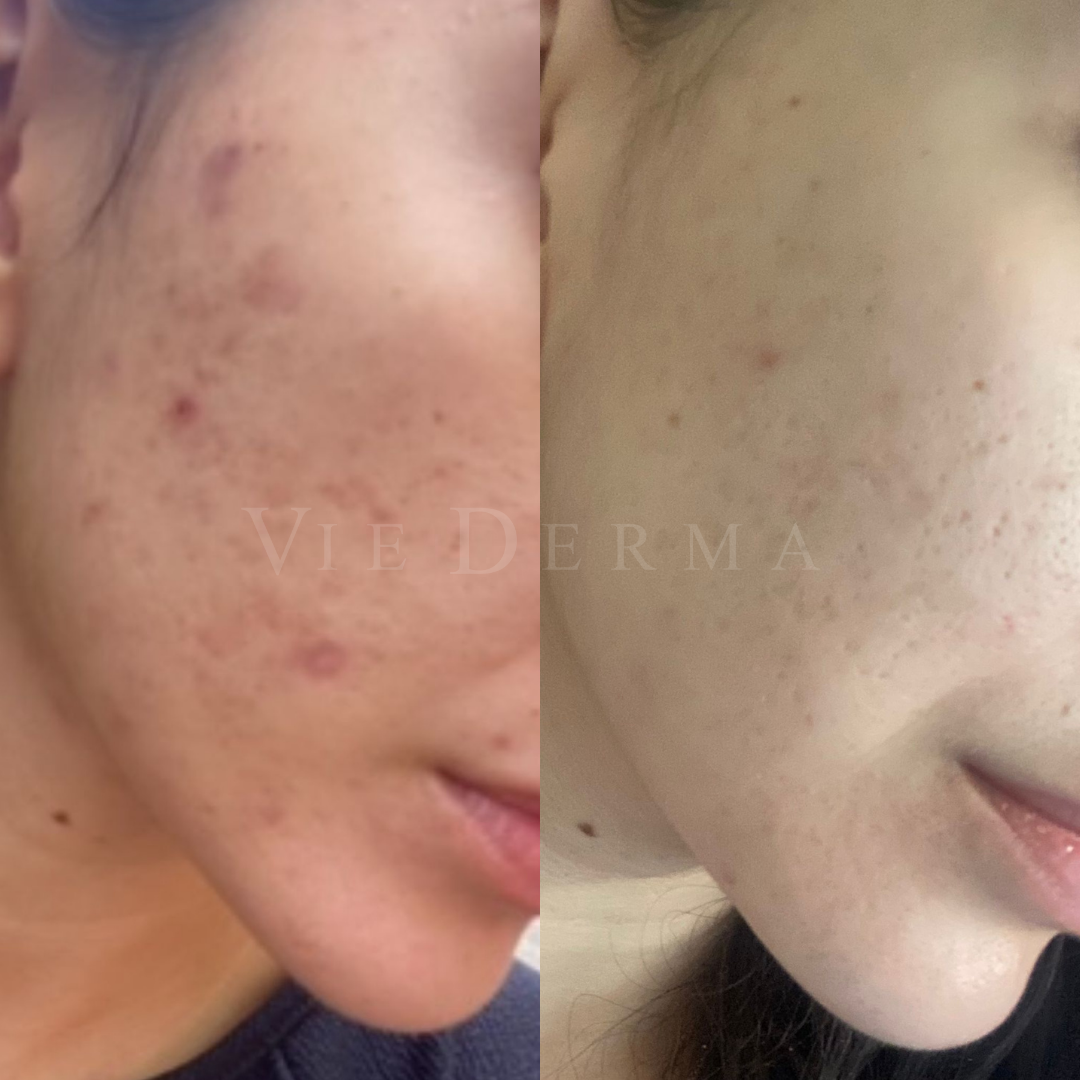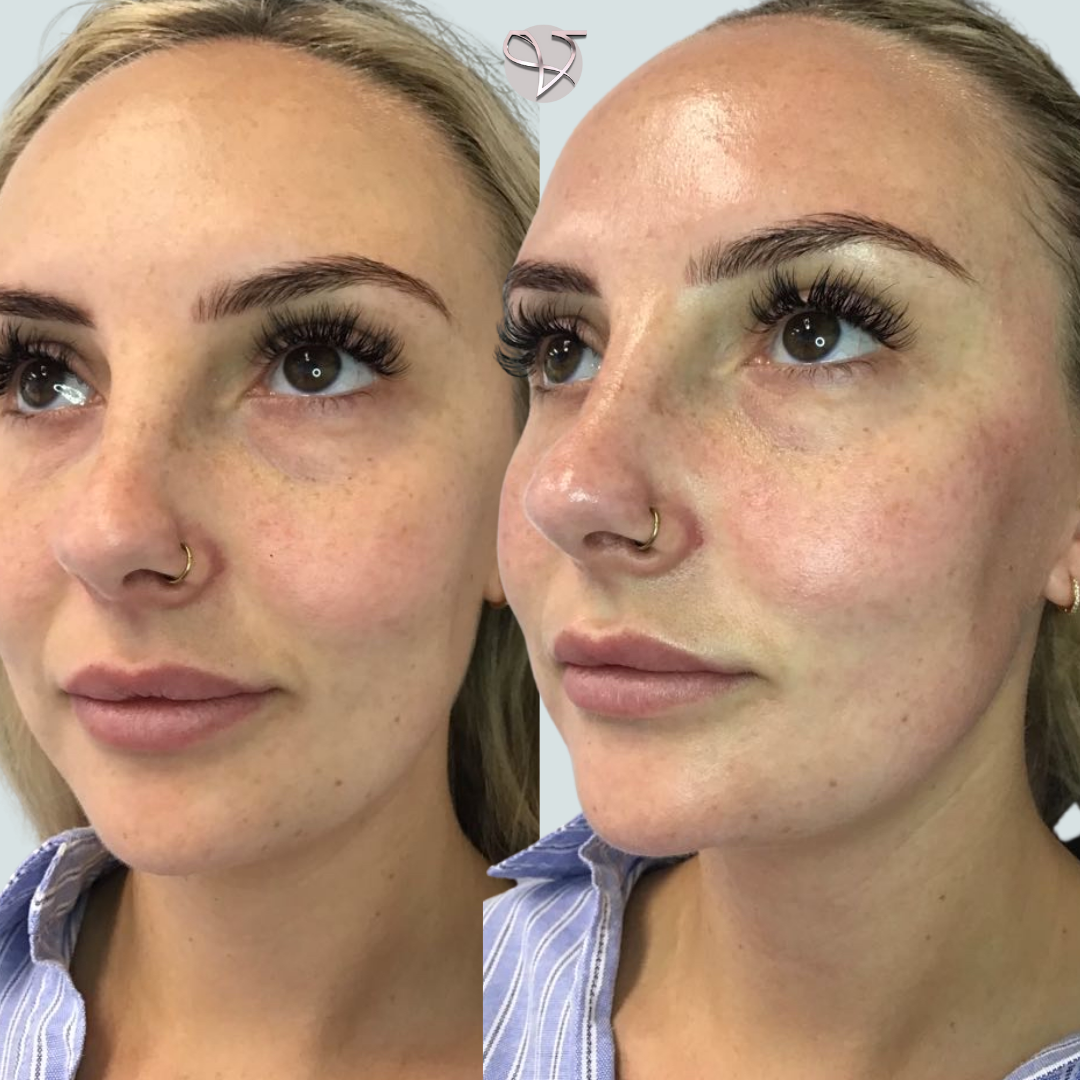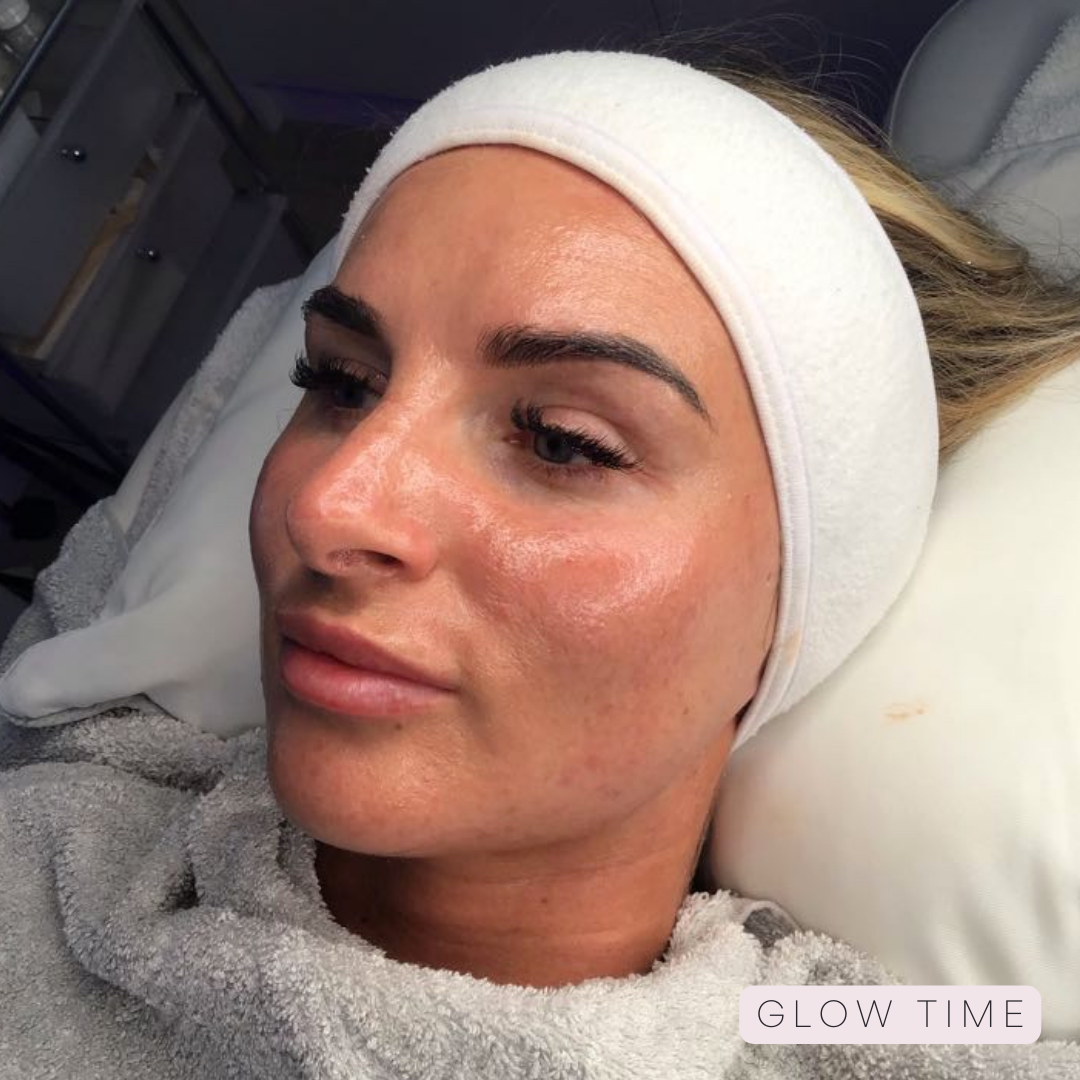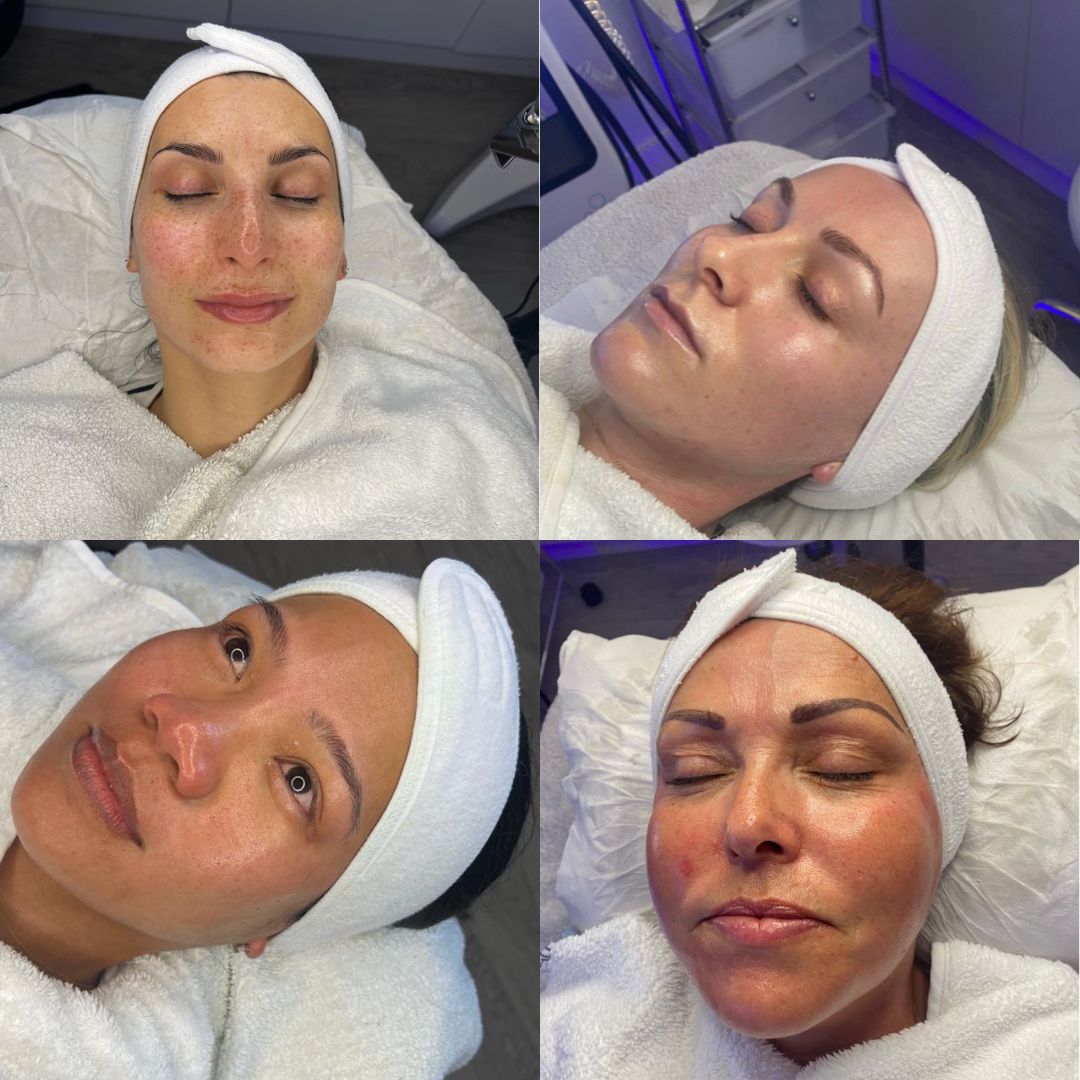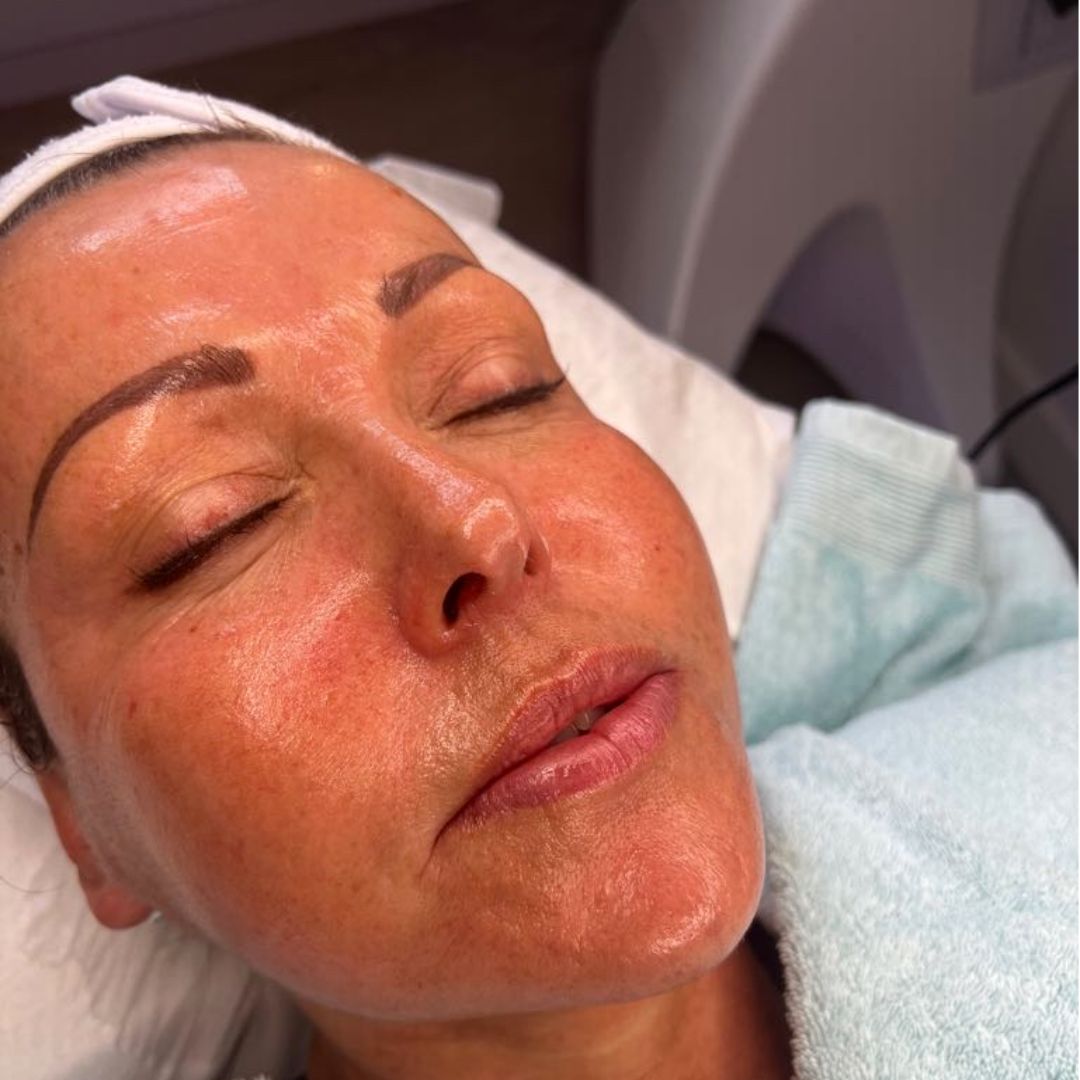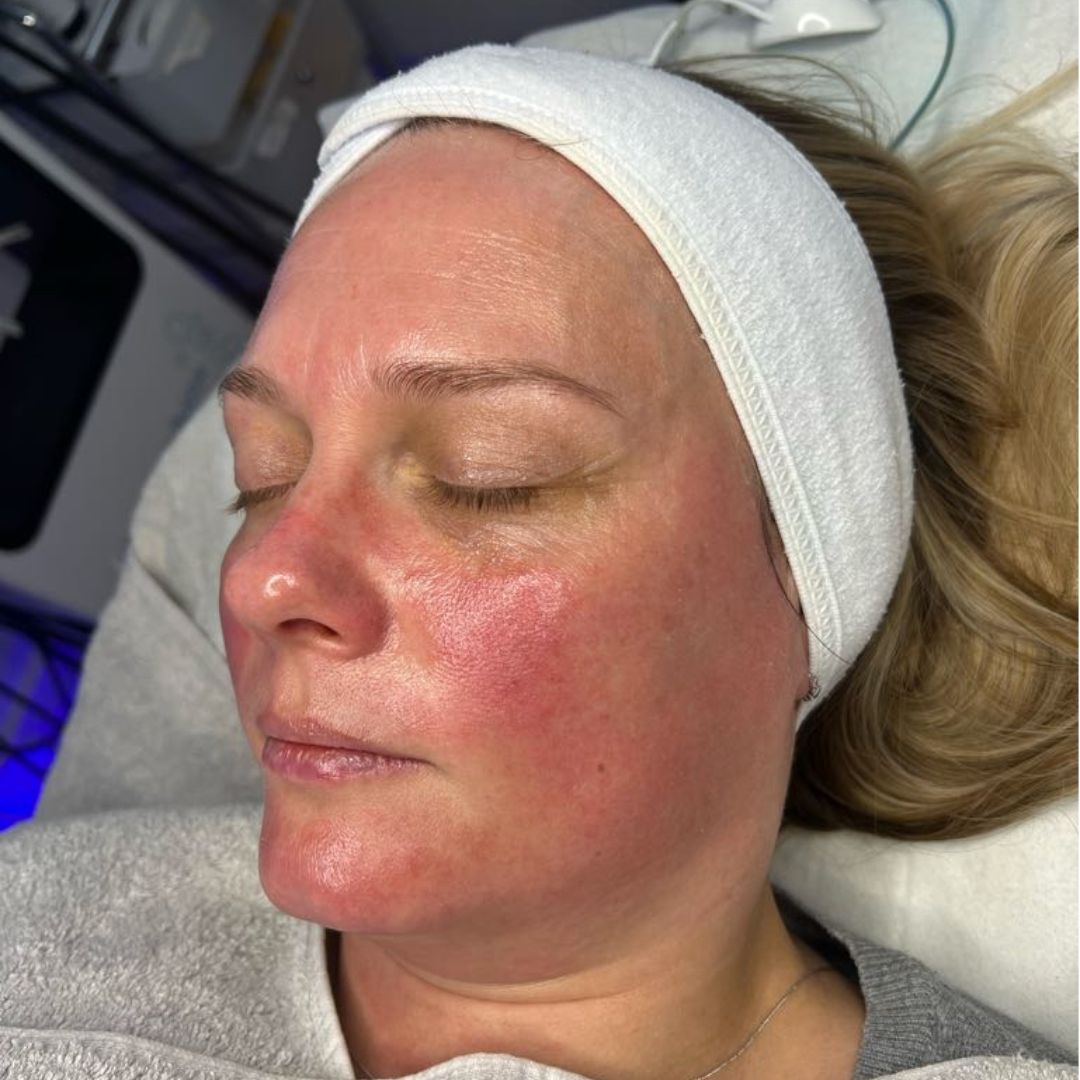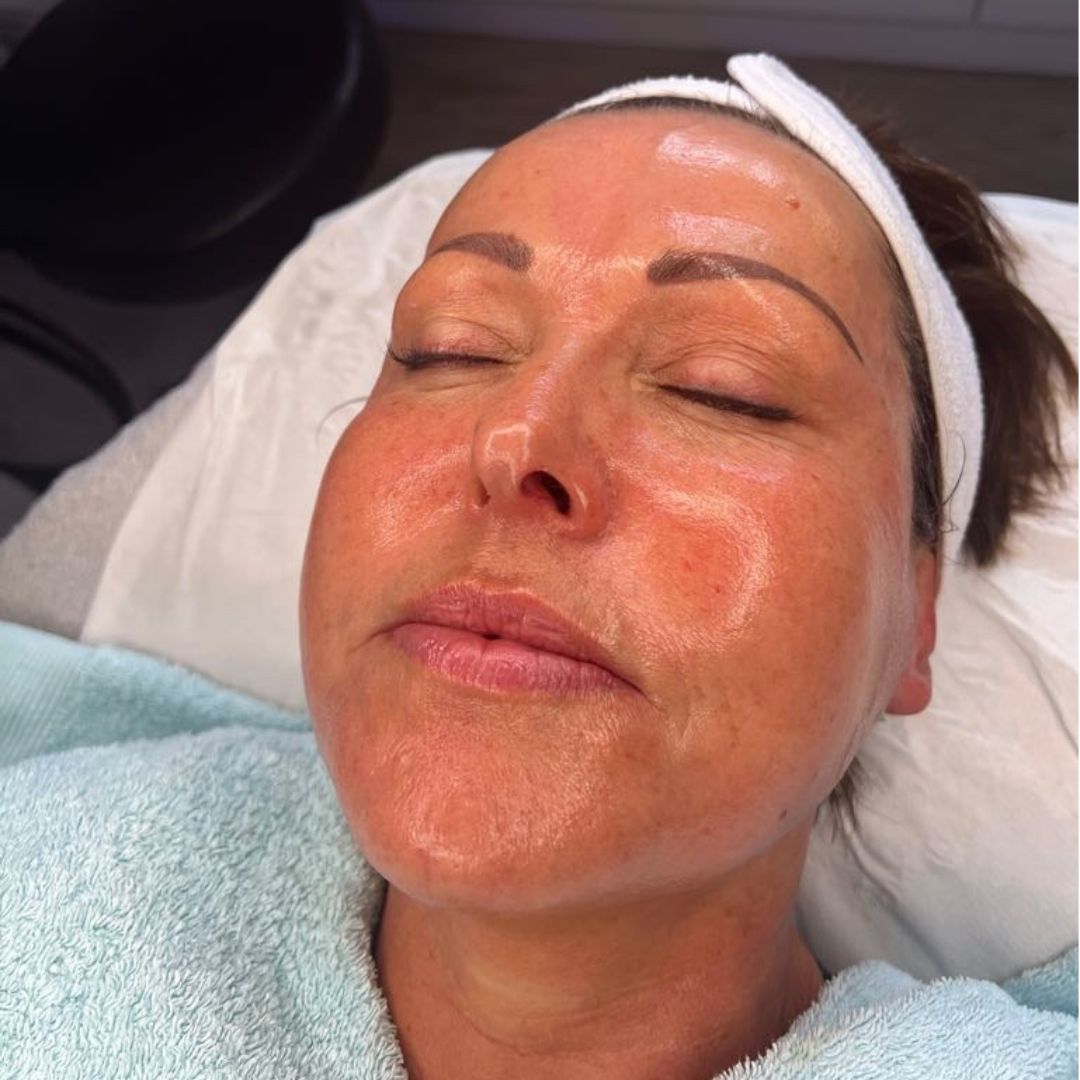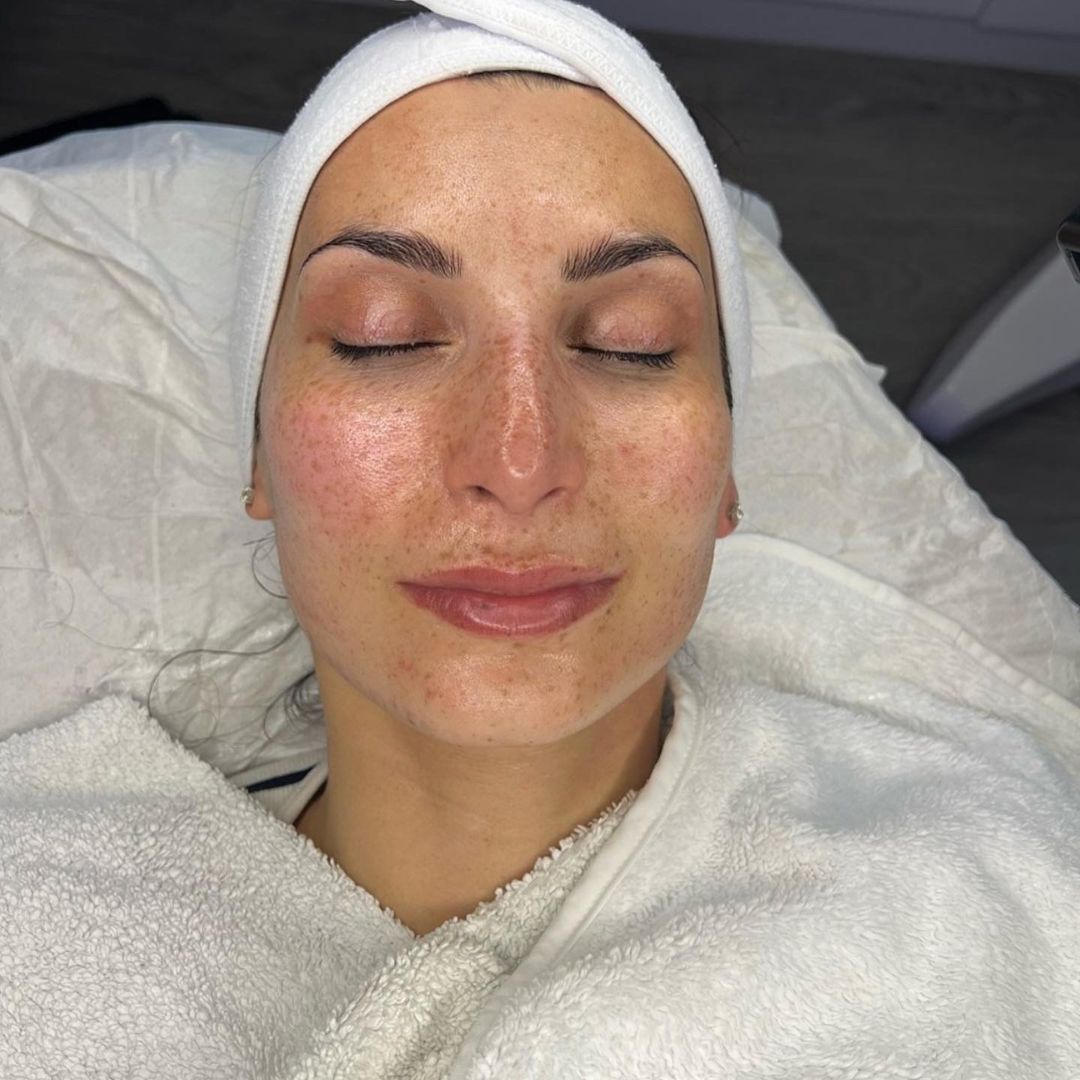 so, are you ready to glow?
Discover our treatments today & book in to start your journey.