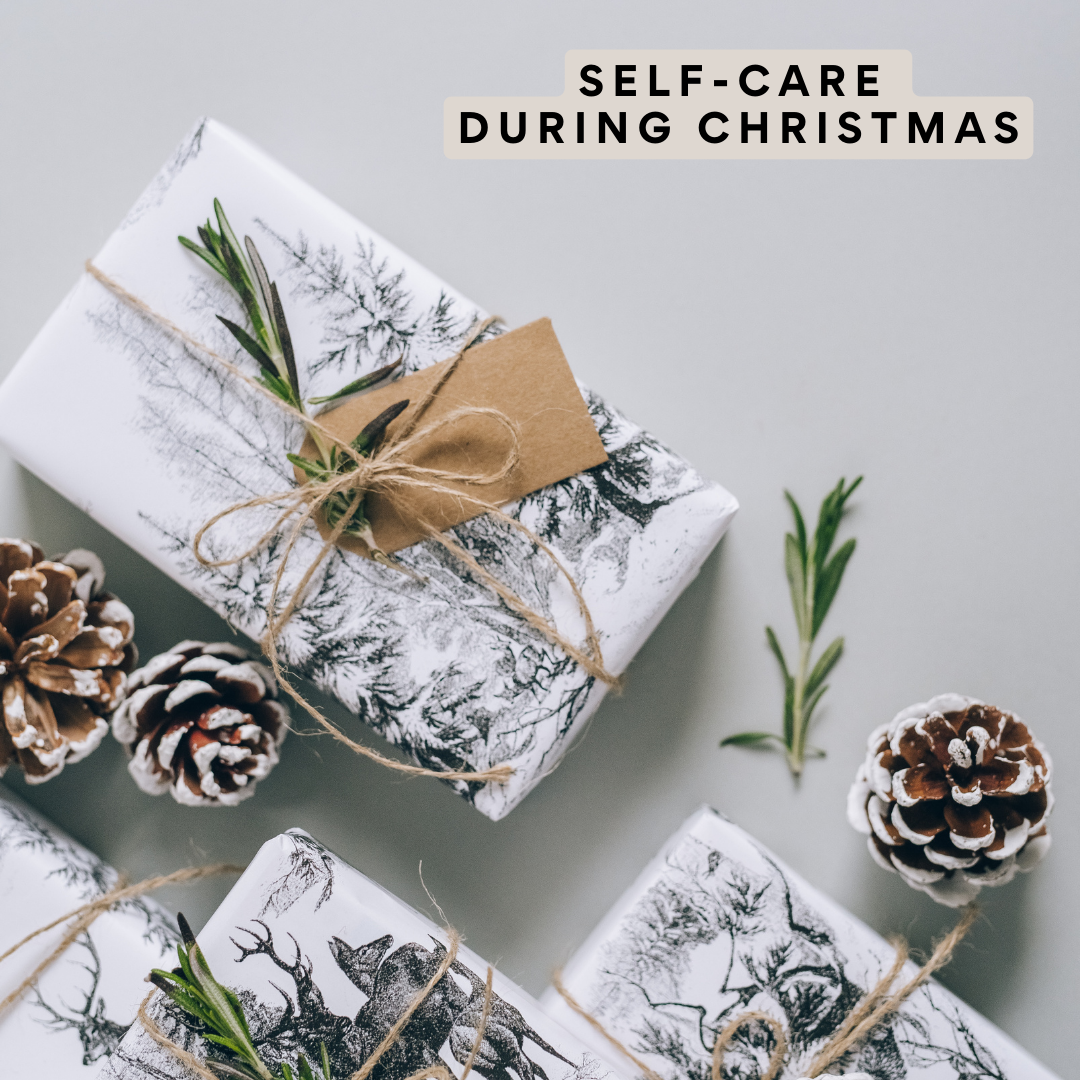 Self-Care Tips For A More Mindful Christmas
Mixed emotions?
Christmas is, undoubtedly, full of fun, festive activities and joy, but sometimes it can bring challenges and demands that can leave us struggling.
And as a particularly eventful year draws to a close, taking time to relax, be kind to your mind and give a little back to yourself is more important than ever.
It is not uncommon for one to have mixed feelings surrounding the Christmas period. Even though festive traditions, family time and delicious food are all fantastic, not all of us make the most of the seasonal cheer.
For some of us, it can be a time of clutter, chaos, and noise. Our calendars and our brains are as full as our fridges, over-stuffed with festive activities, people to see, and things to do. 
We may feel forced to buy things that we cannot necessarily afford. So, we end up getting ourselves in debt, stressing in fear of missing but worrying about how all the presents will be paid off.
Christmas is a time for family and enjoying each other's company but for many of us, it is more of a reminder of loved ones who cannot be with us. 
All in all, Christmas can come with mixed emotions and it is important to understand this, embrace it, and look for ways to look past feeling blue during this festive period. 
1. Find some time for you every day
A lot of us can feel more productive, happy and fulfilled if we make a little bit of time for ourselves each day. This is not about luxury or being selfish. This is about self-preservation and ensuring that you have time to wind down and take it all in before you embark on another day of festivities! Some well-chosen minutes to ourselves means that we can recharge and reset. 
2. start your day in a mindful way
If you are one of those individuals who are curious about meditation, or you have given it a go but not quite managed to jeep doing it, the Christmas period is a good time to start a daily practice. By doing this, it can help you sleep better, be less stressed, more compassionate, and ultimate, happier. It is recommended that this is done in the morning as it helps us begin the day on a positive note. Meditation isa a great exercise to help you cope with stress and the unexpected. It is a great anchoring exercise, preparing you to cope with any stressful situations that may arise during the ever-busy Christmas days.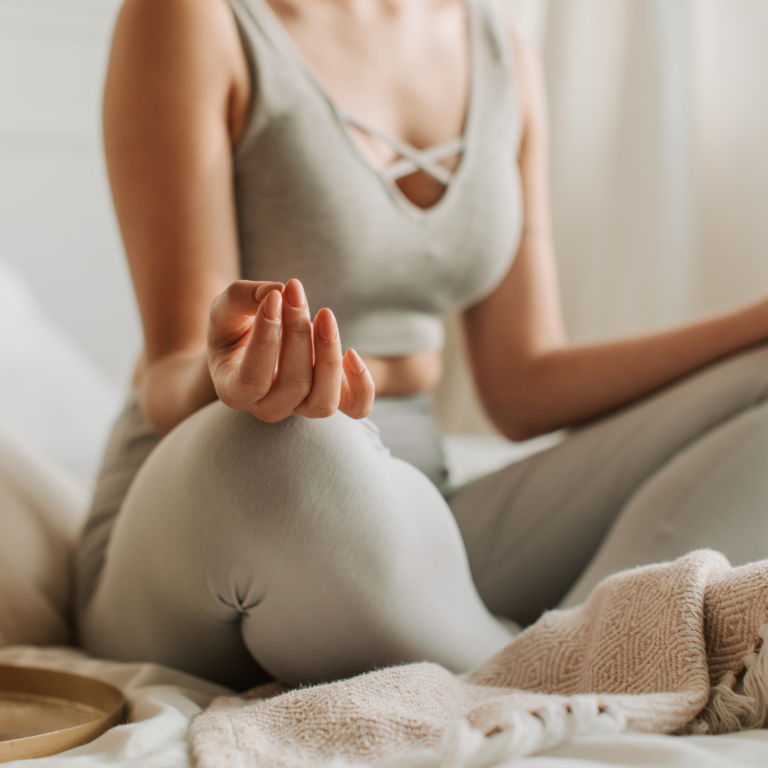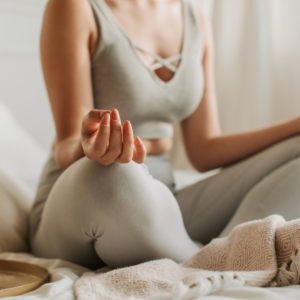 3. take a winter walk
Staying active truly is one of the best ways to keep your mind and body in top form at any time around the year, but keeping this up in the winter months is essential. Gentle exercise can help with winter wellness, supporting the immune system, maintaining energy, and boosting your mood. It has also been suggested that exercising outdoors in natural light can also help with symptoms of seasonal affective disorder (SAD)!
So, a short lunchtime walk is a great solution for the time-poor. By encouraging yourself to focus on the rhythm of your gait, mindful exercises can stop the mind being distracted by stressful thoughts. These walks will help you to step away, refresh the mind and tune in to the rhythm of your body. 
If you are saddened about the end of summer and are nervous for autumn to come, you are not the only one. It has been confirmed time and time again that there is a link between the changing of the seasons and your mood. But how and why is our mood affected by the seasons?
The term that is often used to describe this is SAD, seasonal affective disorder. In simple terms, it is a type of depression that comes and goes in a seasonal matter. It is often known as 'winter depression' as symptoms become more apparent and severe during the winter months.
There is a variety of symptoms associated with SAD:
a persistent low mood

a loss of pleasure or interest in normal everyday activities

irritability and feeling anxious

not wanting to see people

feelings of despair, guilt and worthlessness

feeling lethargic (lacking in energy) and sleepy during the day

sleeping for longer than normal and finding it hard to get up in the morning

craving carbohydrates and gaining weight

difficulty concentrating
interested in life coaching?
Learn how we can help you overcome your challenges and reach your goals!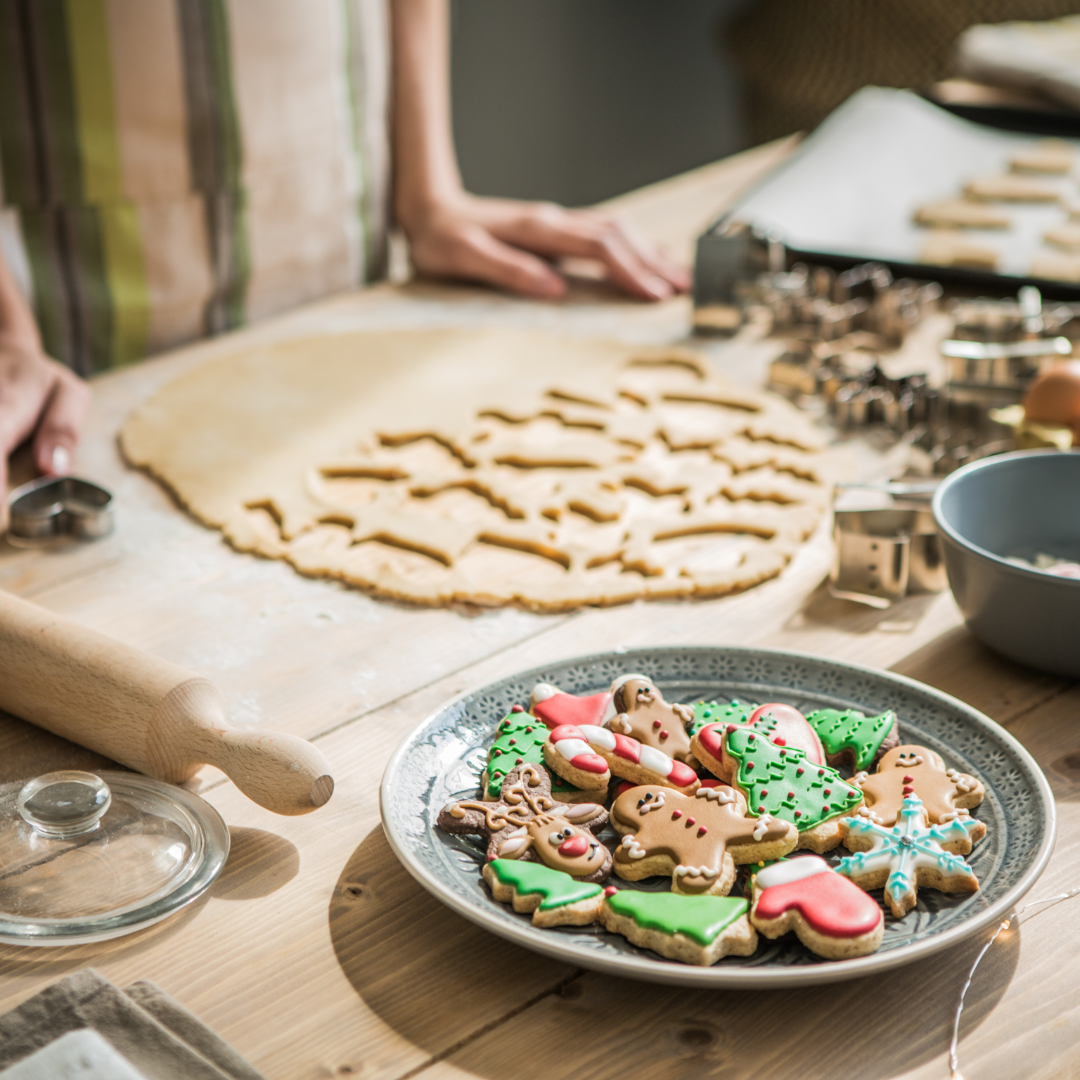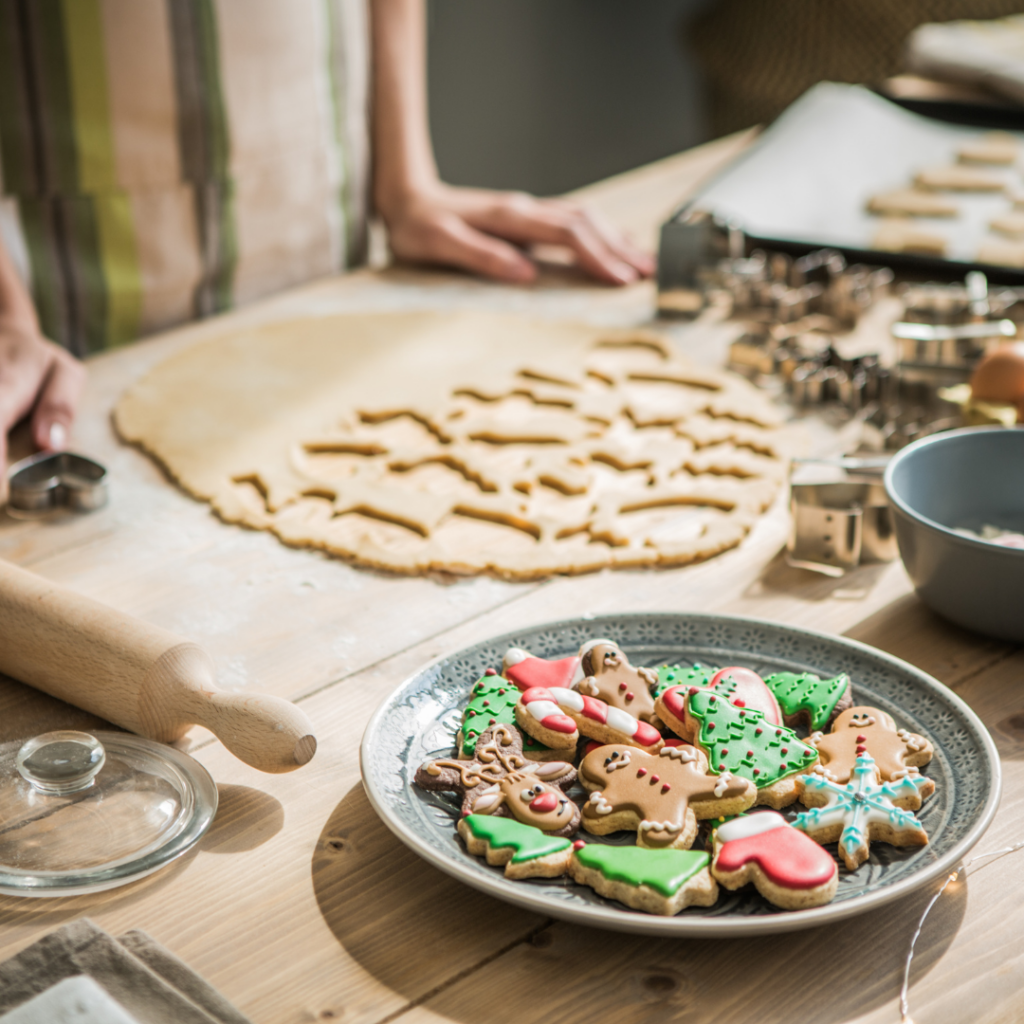 Baking is a great way to ground yourself and relive stress and anxiety. Like any creative pursuit, baking is a form of self-expression that helps relieve stress. A recipe is just a recipe  until a baker comes along to make it – pouring a little bit of their passion, creativity and love into it. In our opinion, baking is a perfect example of mindfulness. It requires close attention when measuring, handling dough, taste testing, and following a recipe. Due to the focus required, this can help ease feelings of anxiety, depression, stress and more. Not to forget, baking Christmas treats is a sure way to inject a little festive cheer into the Christmas countdown.
Why not decorate a ginger-bread house or snowman biscuits, focusing on the precise movements your hands are making, the shapes you are creating and the colours of the icing you are using. Think of your time in the kitchen as time to wind down and switch off from other thoughts. 
5. enjoy a christmas crafternoon
As you become fully absorbed in a creative activity, you enter a focused, mindful state knows as flow – this is basically a kind of active meditation. And just like meditation and baking, getting crafty can have huge benefits for your wellbeing. Research suggests that even small acts of everyday creativity can lift our moods, reduce stress and relieve symptoms of anxiety. So, get in touch with your artistic side today! 
We hope you found these tips helpful! Remember, Christmas is a time of relaxation, festivities and family time – try these self-care tips and see how you can have a stress-free, relaxing and fun Christmas period this year.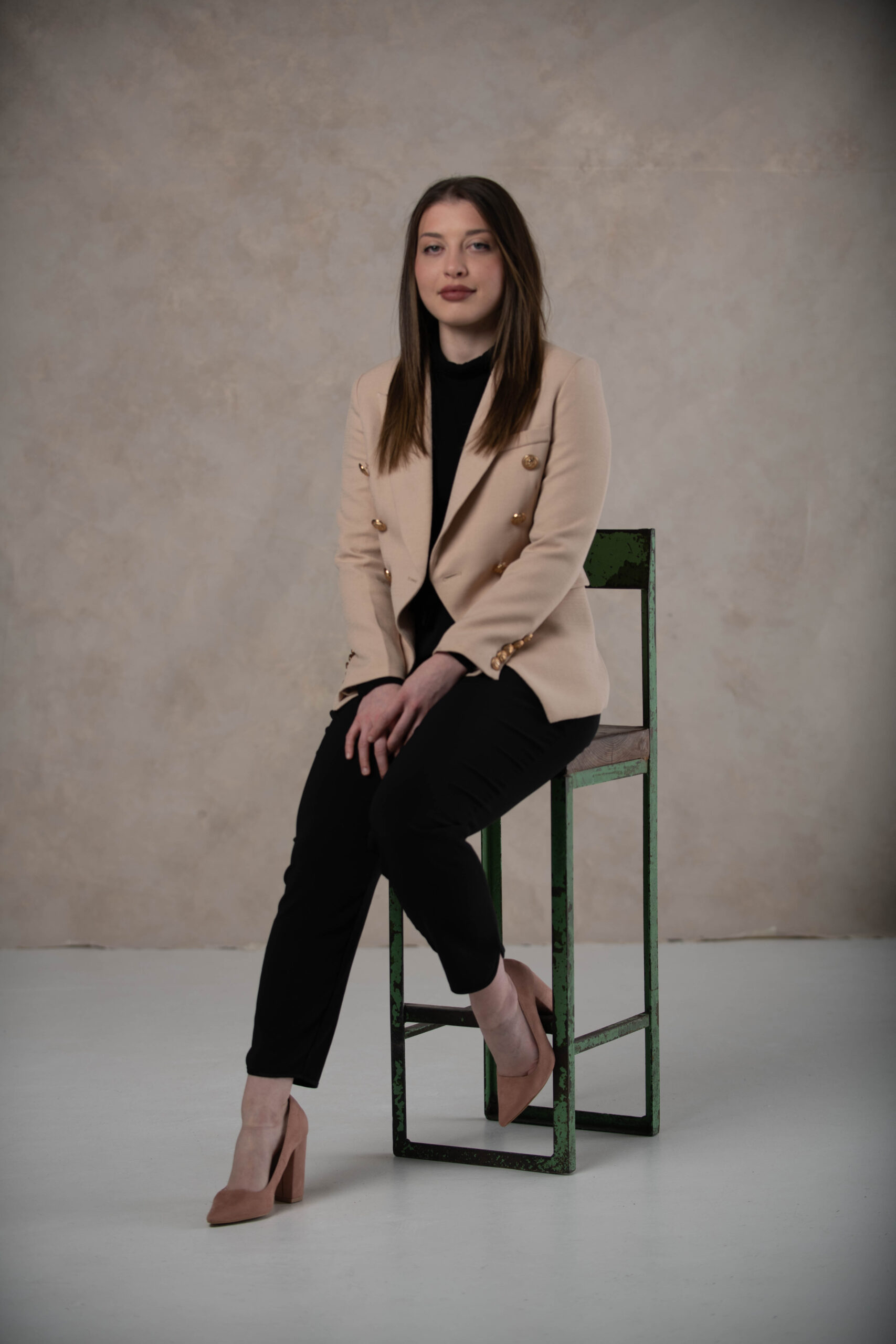 about me...
I have always been passionate about psychology and understanding human behaviour. I graduated from Goldsmiths University, obtaining a 2:1 in BSc Psychology (Hons). Following my bachelor's degree, I completed my postgraduate studies at City University, graduating from MSc in Organisational and Occupational Psychology with Merit.
During my postgraduate studies, I was particularly interested in employee well-being thus conducting my thesis on "burnout". Characterised as a syndrome of emotional exhaustion, depersonalisation and reduced personal accomplishment, burnout affects both the individual and organisations (Maslach, 1982). I also became interested in life coaching and leadership coaching. After my graduation, I obtained a diploma in Life Coaching (ICF – certified) and I am currently training in counselling.
My passion is observing human behaviour and cognitions. Through active listening and support, one can reach their ideal self and unlock their potential to self-actualisation. A universal need for all, regardless of their socio-economic status and their background. Everyone can benefit from coaching and counselling as they become more self-aware and are relieved from false cognitions and external pressure."