Life Coaching
if you are passionate about becoming the best version of yourself, we are passionate about helping you succeed.
In simple terms, Life Coaching is a form of coaching or focused help in which a qualified expert enables you to reach specific goals through structured conversations. A skilled coach uses a combination of observation, questioning, listening and feedback to create a dialogue rich in insight and learning. 
why would i want a life coach?
Many of the world's most wildly successful people have a life coach: Leonardo Dicaprio, Oprah, Serena Williams, and the list goes on. Choosing to work with a life coach is a major decision and you may be wondering if having a life coach is the right decision for you.
Here are 10 signs to help you identify if you need a life coach: 
You feel stuck
Are you feeling unfulfilled at work or in your relationship? Are you still searching for your purpose? Just unsure about what you should be doing to reach your goals? You are not alone.  Sometimes, you just need assistance getting to the next level. It is often considered that progress equals happiness, and a Life Coach can help you reach that potential in the areas of your life that matter. 
Success of course, takes work, time and dedication, but a Life Coach not only helps you set goals and make an action plan, but also consistently provides supportive guidance, tools or strategies as you make progress. 
2. You are letting fear hold you back
It is extremely easy and normal to feel intimidated and overwhelmed from time to time due to challenges and obstacles in your life. A life coach can help you identify your fears, take action and learn how to utilise them as a force for success and development. You can shift your perspective, creating focus on the positive traits, instead of focusing on limiting, biased beliefs.
3. You think you are not good enough
What untrue beliefs do you hold about yourself? Do your self-appointed beliefs about yourself limit your chances of success and development? Are you letting negative self-talk affect your daily life? A Life Coach can help you break that cycle and allow you to build your self-confidence. 
4. You have self-destructive habits
It is not a myth that many of us sabotage our own success – and sometimes we are not even aware of it. We are often found wasting time and focusing on old patterns – these could be indicators that you need a life coach. Life Coaching can help you make better decisions and cut out self-destructive habits. If you are ready to break out of this pattern, a great life coach can help you overcome setbacks and achieve new growth. 
5. You cannot seem to concentrate & focus
You may have a goal, like starting at a new job – fantastic! But you need more than setting a goal to achieve your ultimate dream. A clear vision, laser-focused energy and positive attitude are necessary to make that vision a reality. A Life Coach is an expert who can help you clarify your goals. Through comprehensive goal-setting and examining your current operations and strategies, they can help you place focus on what it is you truly want, and cut down on efforts that are not helping your objective. 
6. You need better time management
Procrastination is one of the most popular forms of self-sabotage and so many of us experience this on a daily basis. Procrastinators everywhere have wondered 'Do I need a life coach?' at some point or another. Life Coaching can help you break through these unproductive patterns, they will teach you valuable time manager skills and how to create time targets. 
It is true that you may not have the time or resources to waste as you drive toward your goals; a Life Coach can help you achieve more with less by finding solutions to setbacks or challenges you are facing. You do not need more resources to get what you want, but you need to maximise your resourcefulness.
7. You are facing a major transition
If you are thinking about changing your job, moving to a new city or getting out of a relationship, a Life Coach could be a great benefit to you. It can be overwhelming to both you and those around you to constantly prompt discussions regarding your transition – whatever it may be. Naturally, you want to make your transition as easy as it can be. You also want to start new chapters in your life on your terms, but if you are not aware of what those are, you will need help clarifying them. 
8. You need assistance in your career journey
One of the biggest and most common challenges that leave people thinking 'I need a life coach' is  a career transition – or high career ambitions and goals. If you are ready to make such a leap, a Life Coach can give you the confidence to do so. If more money and more success is playing on your mind but you are unsure on how to get there, a Life Coach can help you identify ways to earn more by establishing your strengths that you can leverage or opportunities that have gone unnoticed. 
9. You are experiencing 'burn-out'
If you feel like you are constantly stressed and exhausted, you are not achieving your goals and you do not quite feel like your usual self, you are not alone. Life Coaching can help you regain   a healthy, productive and achievable work-life balance. 
10. You want to improve your overall health by changing your lifestyle
We often do not recognise how busy life gets that we forget to be present with ourselves, setting our health on the side. If you are seeking to initiate change, a Life coach can empower you to make that commitment to healthy living and creating a bridge between the gravitational pull of habit and desire for lasting change. 
how do life coaching sessions work?
Life coaching sessions are based on a structured dialogue between the coach and you, the coaches. By discussing your concerns and issues at hand, a Life Coach helps you to overcome blockages and self-sabotage while at the same time challenging you to make a plan  towards your goals. 
A great coach facilitates a process of enquiry and discussion by active listening, challenging, and offering observation and feedback. You can gain more clarity regarding your situation, which enables you to progress towards your goals.
It is important to note that life coaching is a gradual process in which insights and learning emerge as much as possible between coaching sessions. You will experience a focus and attention on your own circumstances that help you develop greater awareness and understanding. In addition, you will learn fresh ways to resolve issues, produce better results, and achieve your goals more effectively. 
Benefits of life coaching sessions include:
Improved sense of direction and focus

 

Increased knowledge of self/self-awareness
Improved ability to relate to and influence others
Improved personal effectiveness e.g. focused effort
Increased motivation

 

Increased resourcefulness/resilience e.g. ability to handle changes.
how many sessions are needed?
Individual life coaching sessions tend to last approximately 45 minutes. However, the total number of sessions you will need naturally depend on your specific goals and concerns. Prior to embarking on any course, we will discuss your situation with your, your hopes and expectations, and what you aim to achieve in your initial conversation.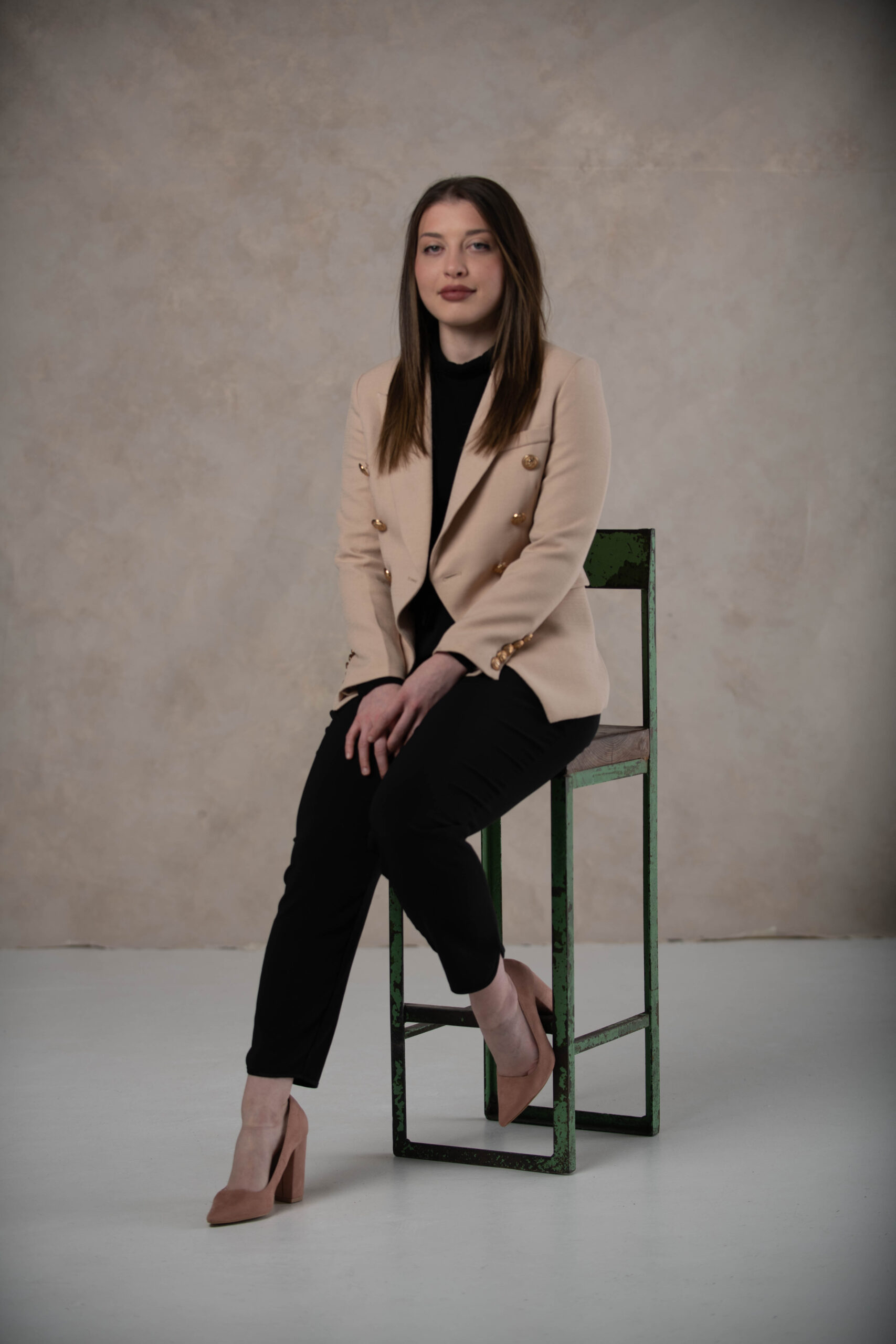 about me...
I have always been passionate about psychology and understanding human behaviour. I graduated from Goldsmiths University, obtaining a 2:1 in BSc Psychology (Hons). Following my bachelor's degree, I completed my postgraduate studies at City University, graduating from MSc in Organisational and Occupational Psychology with Merit.
During my postgraduate studies, I was particularly interested in employee well-being thus conducting my thesis on "burnout". Characterised as a syndrome of emotional exhaustion, depersonalisation and reduced personal accomplishment, burnout affects both the individual and organisations (Maslach, 1982). I also became interested in life coaching and leadership coaching. After my graduation, I obtained a diploma in Life Coaching (ICF – certified) and I am currently training in counselling.
My passion is observing human behaviour and cognitions. Through active listening and support, one can reach their ideal self and unlock their potential to self-actualisation. A universal need for all, regardless of their socio-economic status and their background. Everyone can benefit from coaching and counselling as they become more self-aware and are relieved from false cognitions and external pressure."
Book a session with our Life Coach, anna, and find out how you can become the best version of yourself with the help of our experts.

 
sign up to our weekly newsletter
Stay in the loop with the latest trends, product launches and new treatments!