Comfort Zone Tranquility Pro-Sleep


the perfect way to introduce warmth, rest and calmness into your life.
Unwind and indulge with our tempting range of relaxing, luxurious massages including the unique Comfort Zone Tranquility Pro-Sleep massage.
Our therapists are trained in a variety of techniques, ensuring that your can find exactly what you were looking for to feel renewed and radiant, while soothing sore muscles and relieving stress.
Spa experts say that a 60-minute massage is equivalent to eight hours of sleep for the body.

Massages have an endless array of benefits from relaxing body muscles to improving circulation and relieving tension and stress.
INtroducing the comfort zone tranquility pro-sleep massage….
Brought to you by Comfort Zone, the Tranquility Pro-Sleep Ritual is one of a kind. This massage uses slow, gentle strokes to help those suffering with stress, sleep deprivation or insomnia. It is incredible for inducing good, quality sleep. 
This incredible treatment acts on three different sensational pathways; olfactive, tactile & hearing to provide you with incredible relaxation.
The Tranquility Pro-Sleep Massage uses the synergy of a unique blend of essential oils including sweet orange, Damascus rose and cedar wood, Tranquility sound waves and Ayurvedic & Indonesia Sea Malay movements combined with the use of soft brushes. This gently guides the way to achieve a quote & peaceful mind/body state favouring sleep & relaxation and aid recovery.


this massage is recommended for...
Stress
Anxiety
Travelling to new time zones
Unable to relax or have trouble sleeping

 

All ages
Oncology patients.

 
If you are a fan of 'lighter', more relaxing massages, the gentle brush movements will be your new favourite thing, and the silky texture of the blended oils leave skin feeling velvety soft & hydrated.
What else could you want?
You will not need to take too long to destress after this treatment, that's for sure!

why do we use essential oils?
When stimulated for a beneficial purpose, the sense of smell is a powerful ally to realign the nervous and endocrine systems and to render the mind and body ready for a relaxing, rebalancing experience. 
Products of the plant's metabolism, essential oils are found in leaves, resides, branches, flowers and peels of fruit. They are considered the soul of the plant, as they result, by means of special processes of the extraction, from the energetic essence of the plant itself. Their action is never only limited and highly specific, but a true systemic treatment.
The composition of a natural essence is much more complex than the sum of its components. In fact, essences chemically reproduced in the laboratory generate a mix only apparently similar to the original, with different effects and limitations. 
TRANQUILLITY is [ comfort zone ]'s celebrated aromatic bouquet, loved for its exclusive, distinctive, olfactory soul, fruit of a subtle union of sparkling notes rounded with warm woody notes throughout the perfume. The exclusive fragrance is described as having a head which is slightly aldehyde, citrusy and lightly floral, with a body and base infused with vanilla and woody notes.
The notes of cedarwood, intense, sweet and woody, combine with the more sparkling notes of sweet orange and Damascus rose, which constitute the head and body of the perfume. The essential oils of sandalwood, sweet, slightly balsamic and incense, fix the base, and with notes of geranium and vetiver, create the tail of the perfume. A hint of vanilla warms and harmonizes.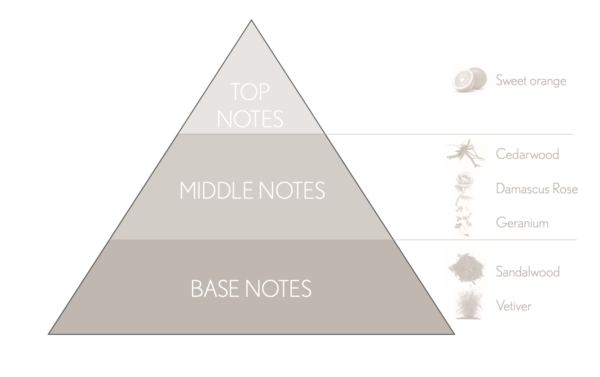 Comfort Zone aromasoul massage
Are you interested in our Comfort Zone massages?
Find out more about the luxurious Aromasoul massage and see what it can offer you.
Comfort Zone Tranquility Body Cream

Read more
sign up to our weekly newsletter
Stay in the loop with the latest trends, product launches and new treatments!