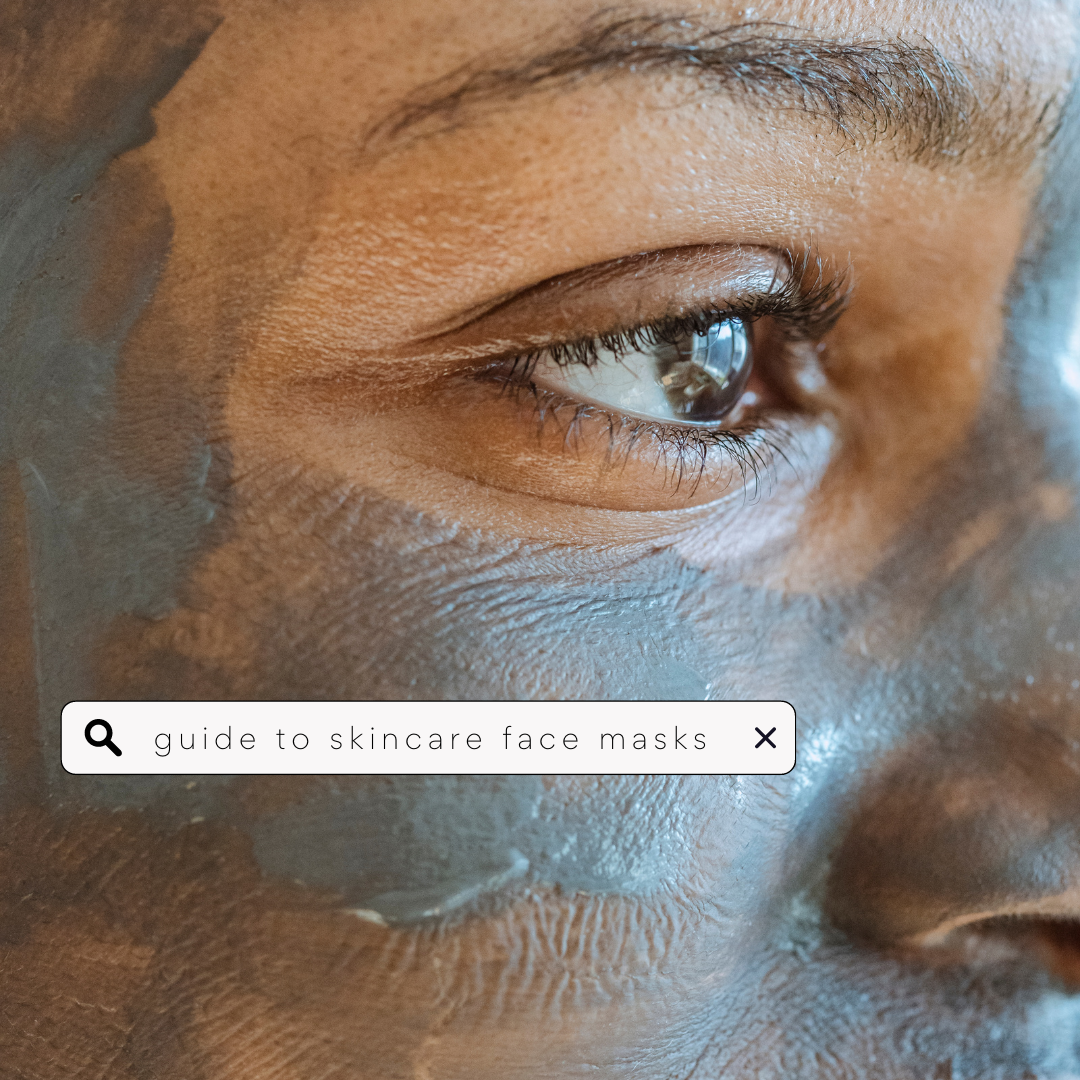 How To: Skincare Face Masks 101
You can up your at-home skin-care game by exploring every kind of face mask — sheet, clay, and yes, even bubble!⁠
A lot goes into taking care of your skin. You can apply various toners, moisturisers, gels and face masks. Buying the correct face mask can feel a bit daunting if you have never done it before, especially when there are endless options: mud masks, charcoal masks and hydrating masks to name a few. Each of these does serve a different purpose in caring for your skin.
Keep reading this guide to skincare face masks to discover the best one for you! All the info you could possibly need is here. Don't forget, at VieDerma, we are All Your Skin Needs.
Why should I use skincare masks?
Once your daily skincare regime is in place, taking care of your skin can now be a simple task. However, sometimes your skin may just need an extra boost to keep it looking and feeling healthy. When this happens, what should you do? Well, the answer is simple! Use a skincare face mask.
There is a plethora of benefits which will leave you wondering why you haven't incorporated them into your beauty & pampering routine.
1. achieve instant results
It is true that most skincare products need to be used continuously to make a visible difference to your skin. They are incredibly important for ensuring your skin is in good condition all year round. However, sometimes, you may just need it to look better right away for important events like job interviews or an exciting date night. They have the power to do exactly that by instantly improving your skin. Depending on the face mask used or your concerns, they are designed to refine pores, draw out impurities, increase hydration and even out your skin tone! So, it is an essential product in your skincare drawer!
2. They can target every single skin concern
In the same way that your cleansers, moisturisers and serums are formulated, face masks are of course specifically suited to varying skin types and skin concerns. No matter how troublesome, sensitive or irritated your skin in, it is guaranteed that you will be able to find one which will soothe and help with whatever concern you are dealing with. Just do your research!
3. RElax & de-stress
As with many skincare products and routines, you can treat the whole process of taking care of your skin and pampering as a destressing exercise. Taking some alone time and focusing on our self-care is immensely beneficial to our mental well-being. Face masks can allow you to relax and feel the anxiety and tension go away whilst the skincare ingredients work their magic on your complexion.
Choosing a skincare face mask 
So, there are endless types of face masks available, and all of them serve a different purpose. Before deciding which one to invest in, let's explore our favourite types of masks and their benefits & uses!
1. SHEET MASKS
Perhaps the most popular and widely-used face mask, it is typically purchased for one use and can help target a variety of skin concerns. You can usually count on this type of mask to treat any sort of skin problem you might have, but the material the mask is made from sets them apart. ⁠
Sheet masks are sheet fabrics, shapes like our face, that are soaked in a nutritionally charged solution called serum. As they can be packed with vitamins, minerals and amino acids, they have can have a range of impressive benefits for your skin.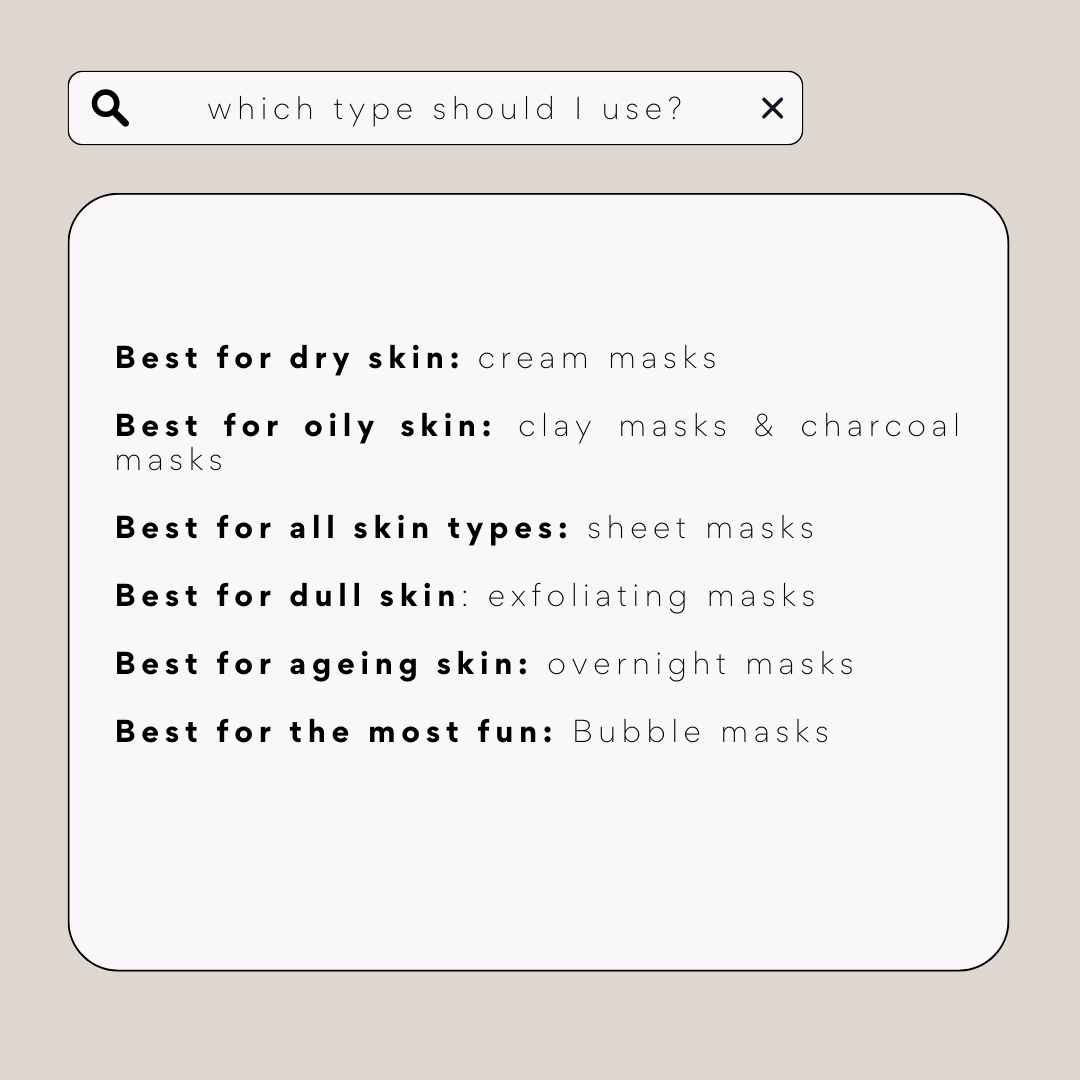 shop the vie aesthetics sheet masks
Give your skin some TLC with our Vie Aesthetics Sheet Mask.
So, what material can they be made from?
– Cotton: this is probably the most common sheet mask material; these are drenched in serum or essence which transfers to the skin during application. ⁠⁠
– Hydrogel: like a thick sheet of jelly, hydrogel masks are infused with – as opposed to drenched in – active ingredients. they can carry a higher amount of active ingredients.⁠
– Biocellulose: this natural material – which is made from cultured bacteria – is super absorbent, so it stores and delivers the highest concentration of actives. ⁠
Sheet masks will help you brighten, soothe and replenish the skin, eliminating fine lines, and wrinkles and add a healthy glow back into your complexion.
SHop our top-selling under-eye gold masks
Reach your skin goals today.
2. clay masks 🌚
These masks are particularly good for oily, acne-prone skin as they can absorb excess sebum and draw out impurities from the skin. They are made from mud, sourced from waters with naturally high mineral content. One of their main advantages are the deep cleansing properties they can provide. Every day, during your daily activities, your pores can become clogged with dirt, dust and pollution. By using a clay mask once per week, as a deep cleansing treatment, you can draw those impurities out from the pores, leaving your with brighter, cleaner skin.
Clay masks also have relaxing properties. Clay can naturally soothe the skin, which makes it great for those who have sensitive skin, or anyone that really needs to relax. Treat yourself to a day at the spa from the comfort of your sofa with a clay face mask.
3. cream masks
These have a wide variety of benefits depending on the active ingredients. ⁠
Such masks can be perfect for elevating any of our favourite nourishing, hydrating or moisturising face masks. When you saturate your skin in this way, your skin will be able to soak up an incredible amount of moisture. A cream mask can become the most gentle way for you to remove dead cells whilst tonign and lifting the skin at the same time. As stated previously, they often contain active ingredients such as Hyaluronic Acid in order to provide a surge of hydration, restoring your natural radiance. After using such a mask, your skin will feel soft, smooth and refreshed!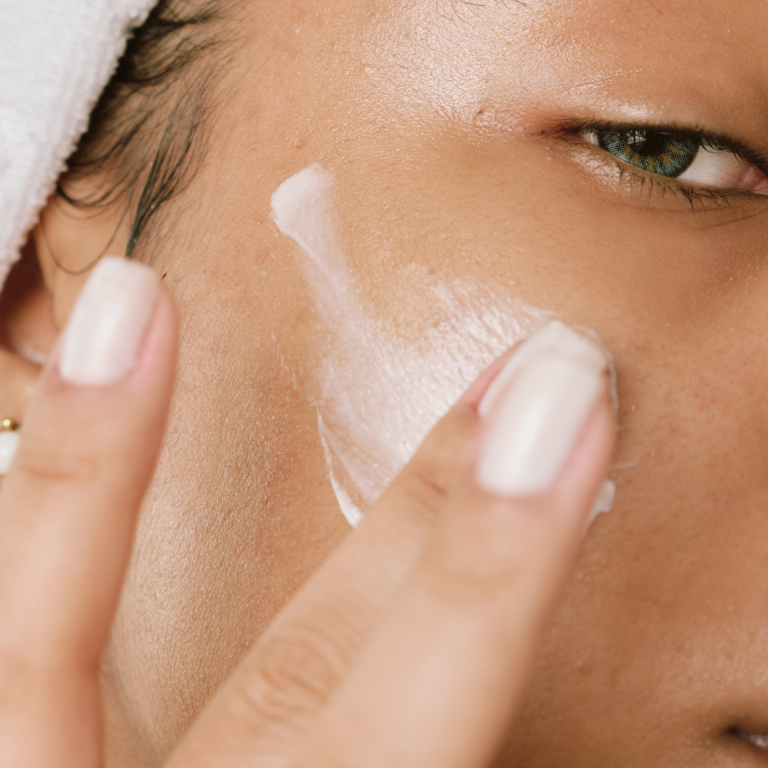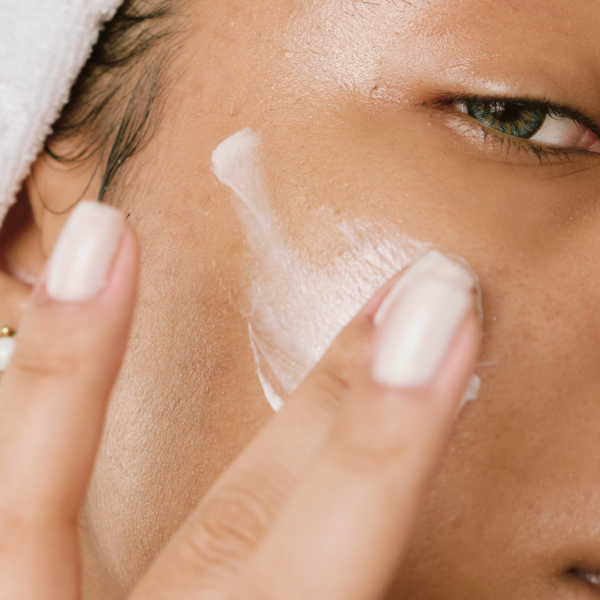 4. charcoal masks
As it helps remove excess oil, charcoal is another good option for oily skin. These masks can be used as a spot treatment if you have a breakout – it can help make the area less red and inflamed.
A charcoal mask can be particularly effective at reducing blackheads and clearing pores as it is designed to stay on the face longer than the washes.
The longer the activated charcoal can stay on the skin, the more impurities it can remove.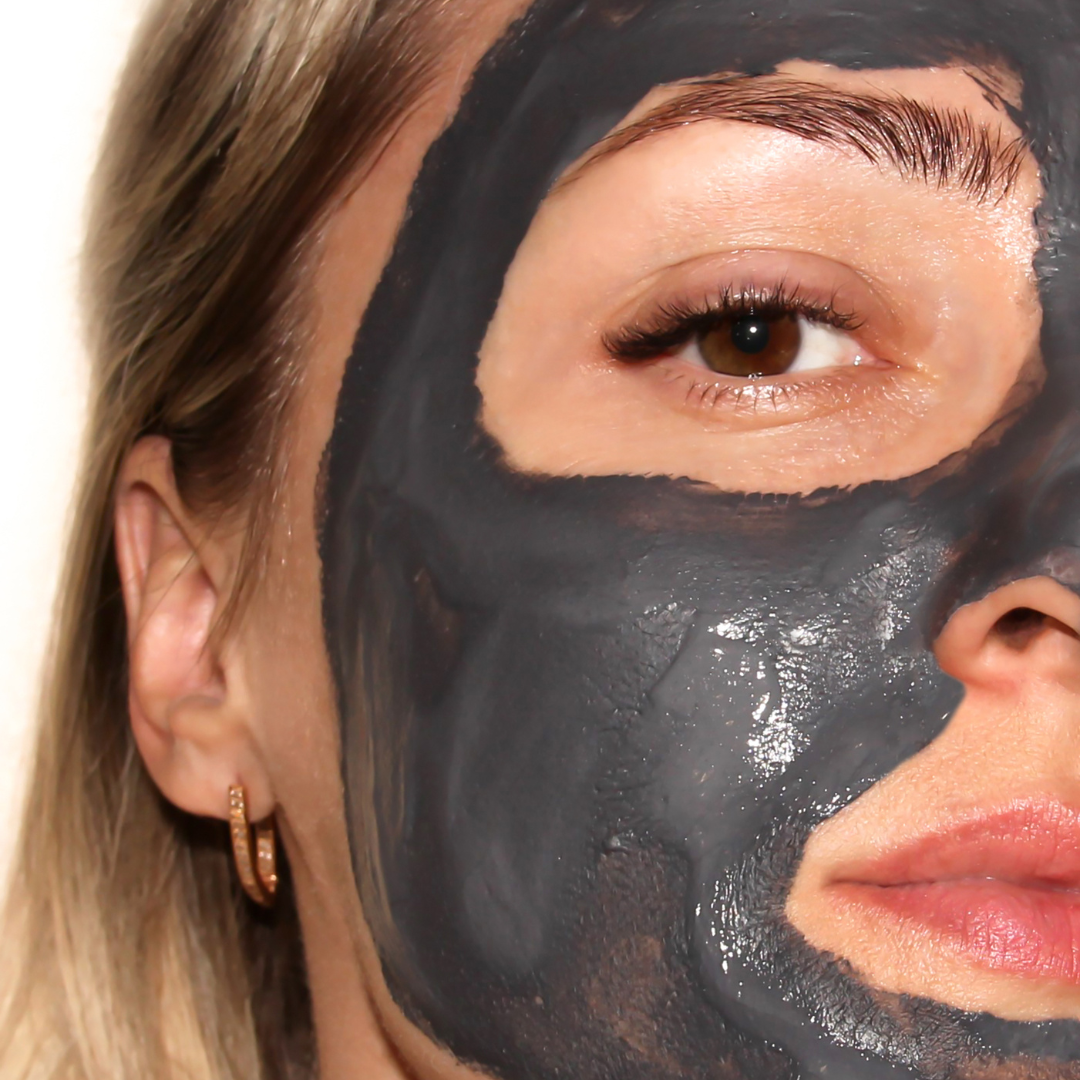 5. sleep masks 💤
These are meant to be applied before bed and works on your skin while you are sleeping.
Not only is going to bed arguably the best part of the day, but if your skin can recharge at the same time? Even better! Ultimately, sleep masks work overnight to repair and nourish the skin when it needs it the most. ⁠
What's even better is that there is a sleep mask that can solve almost every skin problem. In particular, it can become a fave for all who suffer with dry skin! If you have pigmentation and find that sometimes the acid-heavy serums are too intense, a sleep mask is a gentler approach but with the same brightening effects! ⁠
5. bubble masks 😶‍🌫️
Supposedly increase oxygen on the surface of your skin to help with circulation (this is not proven!)⁠
According to experts, the true benefits and uses for such masks are mixed. Supposedly, the bubbles created by bubble masks help to gently remove dirt and impurities from the skin and leave your skin glowing! They often contain foaming and hydrating ingredients, collagen supplements, and activated charcoal!
If you are looking for a new, fun way of adding moisture to your skin, try a bubble mask and let us know what you think!
Which of these face masks is your favourite? Would you like to find out more about different types of face masks?
Let us know in the comments below!