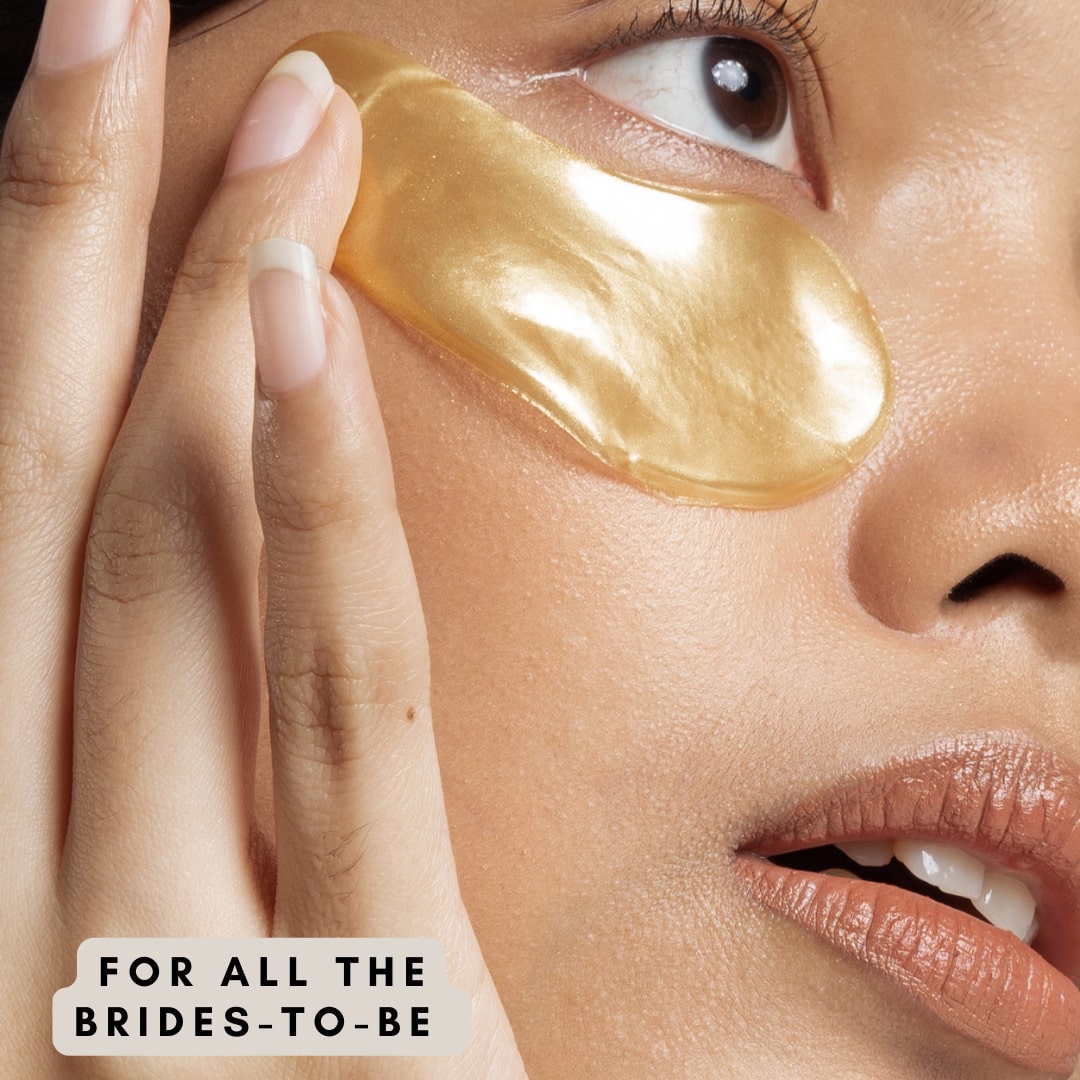 How to Achieve Your Perfect Pre-Wedding Glow!
So, your special day is on the horizon and your planning is underway…
The obligations of a bride extend beyond the traditional wedding tasks such as finding a beautiful dress and a breathtaking venue – a lot of the attention from the bride centres around looking your best. There is a widely adopted view that on your wedding day, you need to look your most radiant and glowing version of yourself. Due to this pressure, many brides-to-be maniacally search for their pre-wedding skincare preparation and facial bookings. 
The ideal time to begin your wedding skin preparation is not days or weeks before the big day, it is often recommended that you begin your journey to healthy, glowy skin months before your wedding day. Anyone looking to switch around and upgrade their skincare routine should always remember that time is a key factor to consider. Around 4-6 months before your wedding day you should start introducing new ingredients, products and techniques to your skincare regime for the best results! This is because introducing too much too close to your wedding day can become overwhelming to your skin and lead to a sensitised barrier in your skin. Take it slow, enjoy the process and give yourself time to truly experience the benefits of all your hard work (and coins…).
One of the main focuses of improving your skincare and overall skin health should be the ingredients you are exposing your skin to. I have included a list of the best ingredients to include in your regime for smooth, plump, dewy and glowy skin!
Hyaluronic Acid

 
Dry and dehydrated skin will absolutely love this super-hydrating formula as it imparts long-lasting hydration on your complexion that stays there even after you have finished your cleanser. You can introduce this as your second cleanse at night and as your morning cleanse to keep your skin clean, clear and most importantly, hydrated. 
Vitamin C
Vitamin C is essential for producing collagen and elastin, which help keep the skin plump and firm. It can prevent premature ageing of the skin, restoring a smooth appearance to the skin. It can be a perfect ingredient to brighten your complexion, treat hyperpigmentation and hydrate your skin! 
3. Retinol 
Introducing retinol/retinoids in your skincare routine can have an immense effect on your skin's appearance and health. Retinol works as anti-ageing treatment in three major ways. Its incredible formula reduces the appearances of fine lines and wrinkles, helps with sun damage, and gets rid of dark spots. However, it is always important to note that retinol and retinoid products can make you more susceptible to sun damage. This is why they should only be used at night, alongside a broad-spectrum sunscreen each morning. It is crucial that you look after your skin and protect it every day. 
4. AHAs & BHAs
It can always be helpful to start experimenting with AHAs or BHAs a few months before your wedding day. Acids such as AHAs and BHAs are not generally as effective at rebuilding collagen in the skin as retinoids are, but they are amazingly capable to providing incredible results when it comes to hyperpigmentation, dullness, acne, or texture issues. Three months before your wedding date is an ideal window of opportunity  to begin using these new products and assess how your skin is responding. 
Expert, medical-grade skincare
Shop our top skincare products to boost your skin's health ahead of your big day!
Upgrading and experimenting with your skincare ingredients is not the only way you can prep your skin for the perfect pre-wedding glow! A course of monthly facials, peels or needling treatments between 2 and 3 months before your wedding can be incredibly beneficial.
DIBI Milano 24k Gold Facial
The DIBI Milano 24k Gold Facial is only for the most special of occasions… including your wedding day! To achieve luminous, radiant and healthy skin for the big day, the 24K Gold Facial by Dibi Milano is the utmost luxury treatment that delivers rich and nourishing benefits to the skin through the use of real 24Karat Gold Leaf and a combination of Hyaluronic Acid and enriching peptide no.34. The 24K Gold leaf facial is brilliant for tackling signs of ageing, thanks to its collagen-boosting, active ingredients which brighten and lift the skin. The perfect indulgence for anybody who is looking to strengthen and firm their skin and walk down the aisle with a beaming radiance.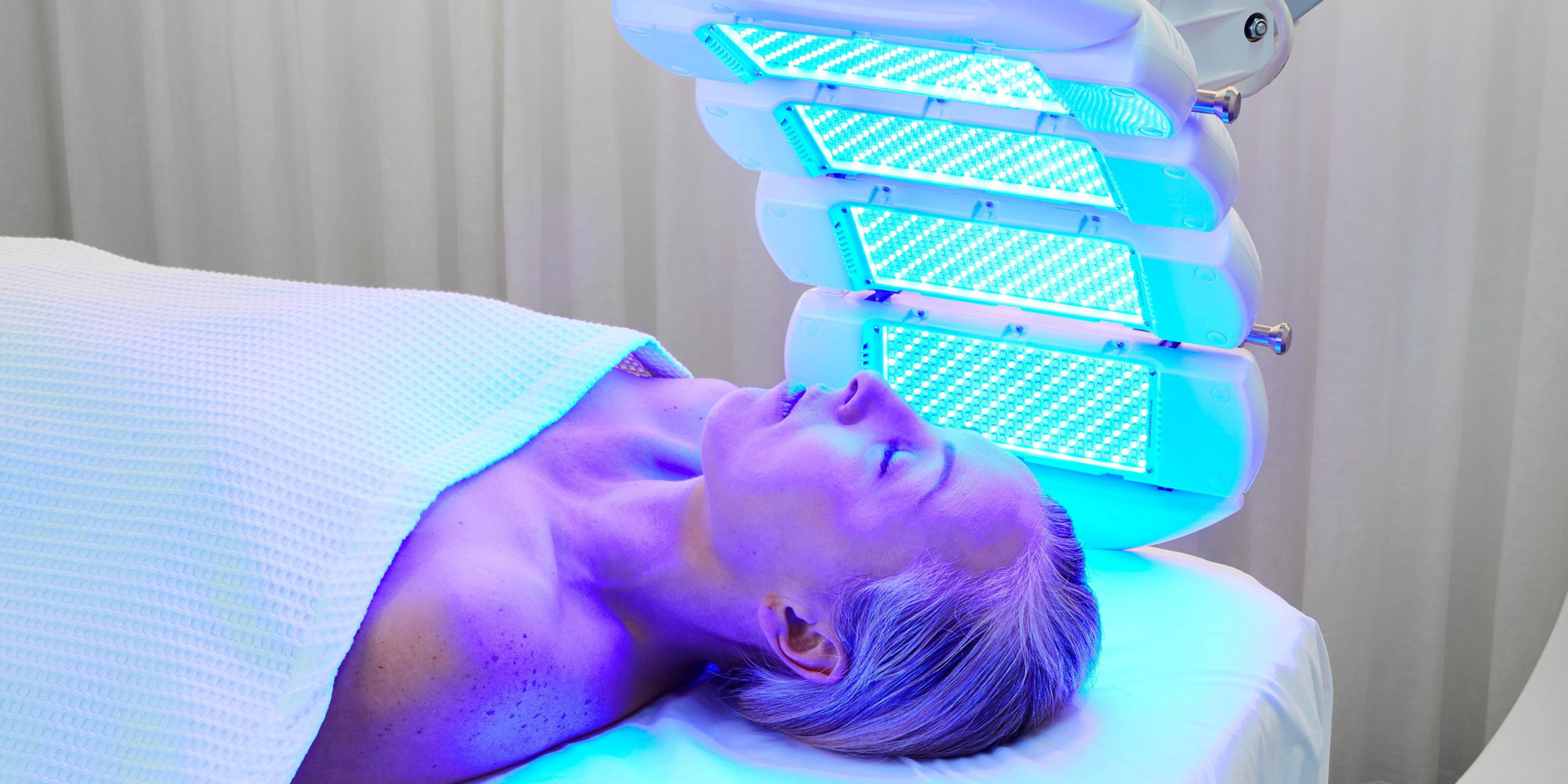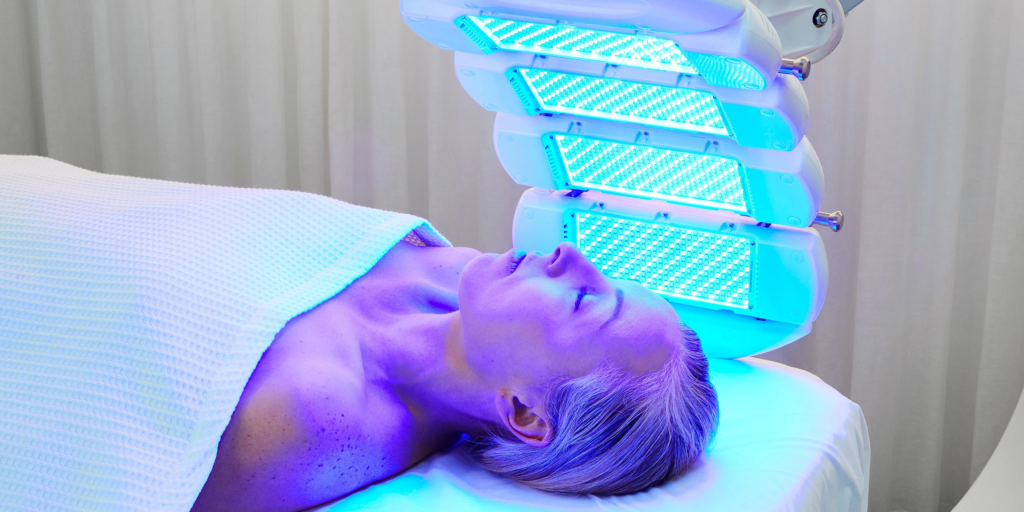 We cannot forget about LED treatments. It is likely that you would have seen these face masks on Instagram and TikTok. This amazing treatment is constantly included in pre-red carpet facials to help with fine lines, breakouts and hyperpigmentation. Am option that we offer to help you with achieving radiant skin for your wedding day is the DermaluxLED Triwave MD and Flex. Whether your concern is rosacea, acne, hyperpigmentation, psoriasis, eczema, or even acne scarring; the DermaluxLED treatments are clinically proven to help with a range of skin concerns. The most perfect treatment for your pre-wedding glow!
In preparation for your big day, you are ready to pull out all the stops! This is why you should indulge in our amazing Vie Signature AquaFacial. The VIE AquaFacial consists of 10 STAGES, each of which serve a different purpose in improving your skin's quality and health. Let us pamper you with a facial that utilises the most advanced techniques, highest quality skincare products and a variety of hydrating, soothing ingredients. 
Each stage uses the most advanced techniques and highest quality skincare products, such as the ZO HydraFacial Brightalive® Booster Serum. They also include a variety of hydrating antioxidants, essential vitamins, minerals, peptides, Hylauronic Acid and toning complexes. Together, these combinations all serve to brighten, tighten and plump up your skin. You will be astonished with what you can achieve.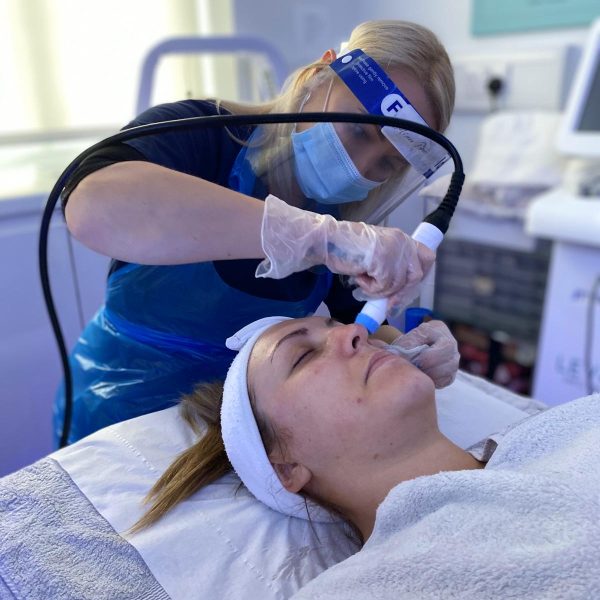 We understand that sometimes spending a lot of time, effort, and money before your big day is not always ideal. It is often discussed whether drinking a lot of water can really affect your skin's quality and appearance. Drinking enough water helps to make this possible! Dehydration leads to dry, tight, and flaky skin while drinking a good amount of water in your system will promote a soft, smooth and glowing complexion. In this way, you can treat your skin from within…
Get in touch today!
If you have any enquiries or questions, please complete the form below and we will be in touch as soon as possible! We look forward hearing from you!
sign up to our newsletter
Stay in the loop with the latest trends, product launches and new treatments!