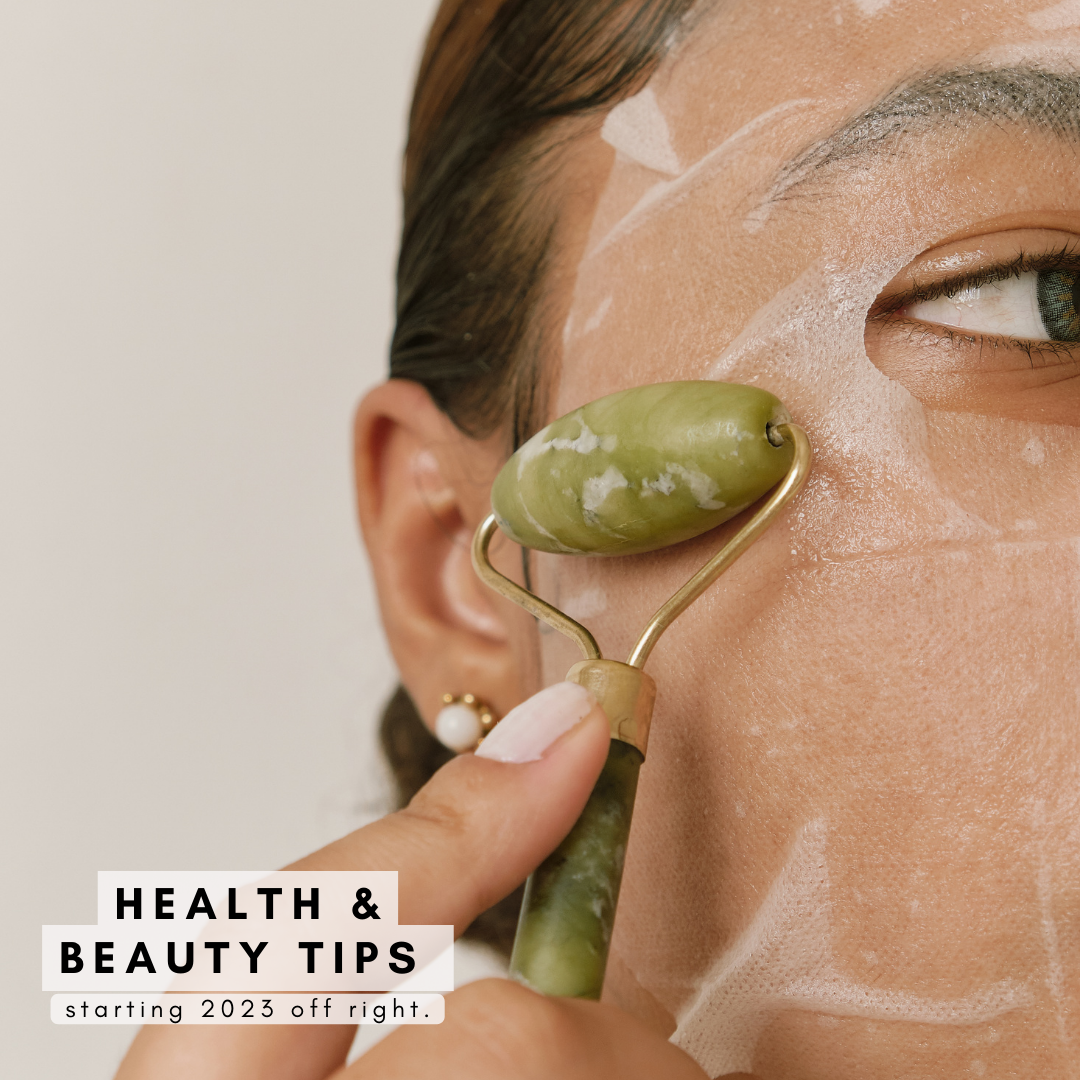 How to get back on track for the new year
the new year upon us.
As New Year's comes around, we will most likely all be making resolutions for becoming healthier and happier during the next twelve months. A new year is always a great opportunity to begin fresh and make your goals happen! Here is a guide on how to boost your health and beauty in 2023 and how to get back on track to a better you.
skincare
Beauty and wellness trends come and go, but healthy, radiant skin is always in. The New Year always serves as a reminder to re-evaluate and refresh our skincare routines and set new goals. So, do your skin a favour and start these skincare resolutions now!
1. Clean out your skincare stash
I know that a lot of you are reading this are just thinking of your massive skincare stockpile. But unfortunately, skincare products do not last forever. You can check the label on your products for an icon of a small jar with a number inside. This number shows the number of months your products are good after opening. A massive skincare collection means a lot of products are unused. It is ideal to go through your skincare at least once every 6 months, keeping your favourites and must-haves and passing on the products that have perhaps not worked for you.
2. Wear sunscreen every single day!
You might be tired of hearing this from us, but we will never stop saying it: wear sunscreen every day! This is truly the number one most important thing you can do for your skin's health. Rain, snow or sunshine, apply SPF to your face, neck, and décolleté. You can incorporate this in your routine with a tinted moisturiser or a primer that has high SPF in it.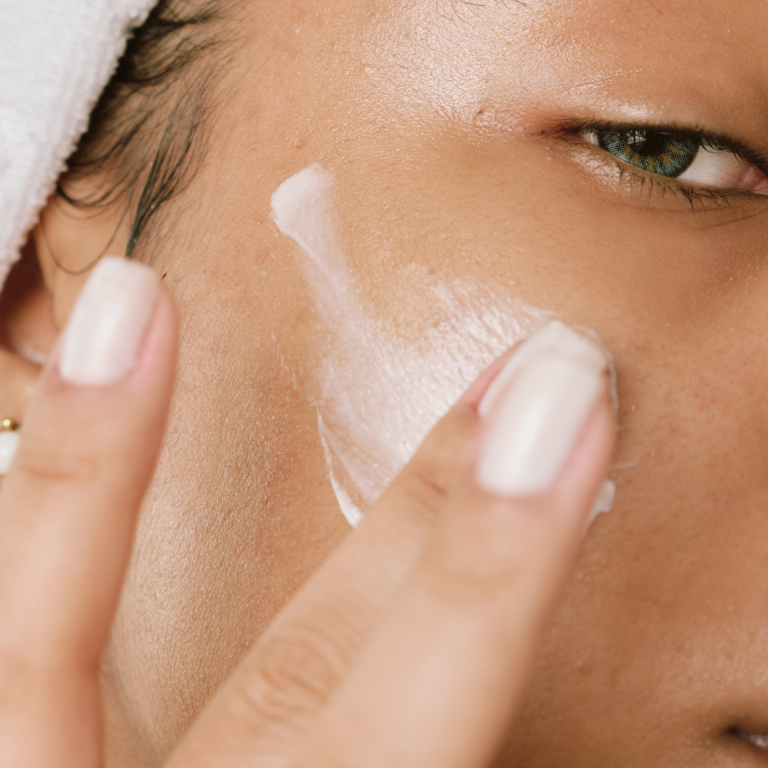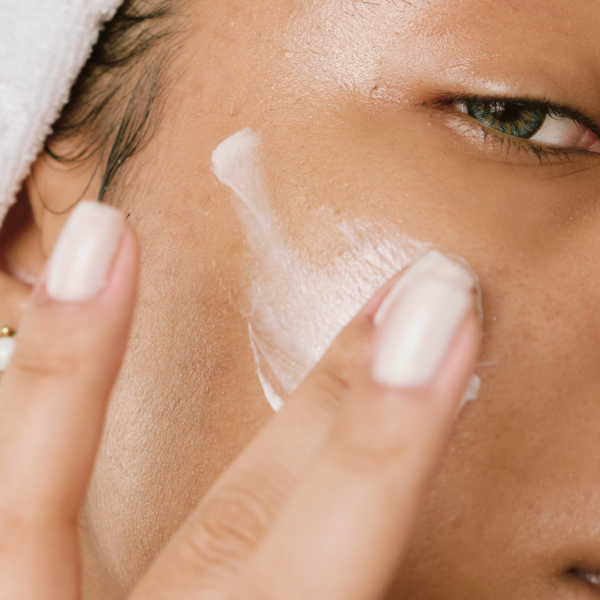 3. WASH YOUR MAKEUP BRUSHES
Yes, we know, washing makeup brushes is not fun, but it's so important to rid of the bacteria that has accumulated in the brushes. Not to mention that by taking care of your brushes, you can make them last for years, saving you money! You can commit to washing your favourite, most-used brushes once a week.
4. REMOVE YOUR MAKEUP EVERY SINGLE NIGHT!
Overnight your skin repairs itself and makeup that has been left on the skin does not help the process. By leaving your makeup on overnight, you can cause clogged pores and premature ageing. You can avoid this by developing an effective night routine before you go to bed.
5. EXFOLIATE YOUR SKIN FREQUENTLY
By frequently exfoliating your skin, you can buff away dead skin cells and thus help with other skincare imperfections too. Make a new year promise to exfoliate your skin twice-a-week for a quick and easy way to improve your skincare routine and benefit from healthy, glowing skin.
shop sunscreen
Shop our best selling SPF products to protect your skin.
As you are looking to make 2023 a heathier and more enjoyable year, setting health goals is a great way to stay motivated, stay on track and reach your goals. What if you could make one easy resolution that made the harder ones come true? Turns out that this is not just wishful thinking. By taking supplements, you can help yourself achieve other resolutions as well – like losing weight, improving your skin health, enjoying more energy or boosting your gut health.
OUR 

PROTO-COL CLINICAL RANGE 

CAN HELP YOU ACHIEVE A VARIETY OF GOALS AND AID YOUR JOURNEY IN ACHIEVING YOUR RESOLUTIONS THAT RIGHT WAY THIS YEAR!
This is one formula for skin, hair and nails. Collagen Skin Plus is designed to promote the body's own collagen production. It contains a blend of essential ingredients to help increase skin hydration and support healthy hair and nail growth. This second-to-none product contains a unique blend of hydrolysed collagen peptides with nourishing vitamins and minerals including vitamins A, C, D, and E, Hyaluronic Acid, and zinc. These active ingredients work together to help boost skin elasticity (firmer, healthier skin), moisture retention and natural radiance. At the same time, it contributes to healthy nail and hair growth, making it a staple pillar in any skincare routine. Find out more about the benefits of collagen.
We recommend taking Skin Plus as part of an 'inside out' collagen beauty regime in conjunction with good skincare.
BENEFITS
Healthier Skin
Healthier Hair 
Healthier Nails
Pure Collagen
Gluten-Free
Dairy-Free
These innovative drinks combine VERISOL® – a Bioactive Collagen Peptide – with nourishing vitamins and minerals including vitamins B6, C & E, zinc, biotin and copper. Clinically proven to reduce the visible signs of ageing, this deliciously fruity collagen shot acts as a daily food supplement that supports your body's own collagen formation.
Because you drink them, Collagen Shots influence the skin's collagen metabolism directly from the inside. Each 50ml bottle delivers 5000mg of collagen, making it one of the most potent collagen drinks on the market.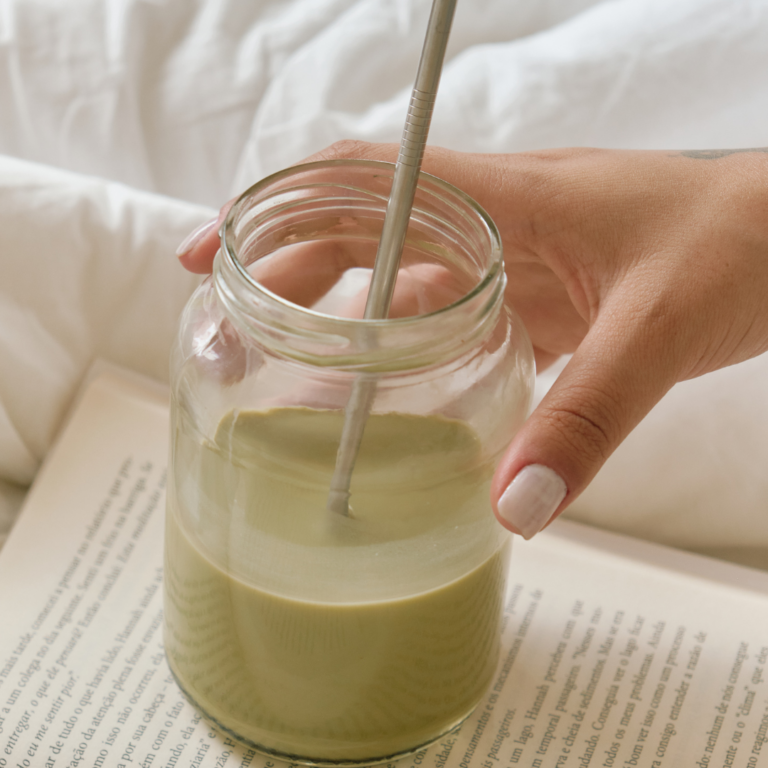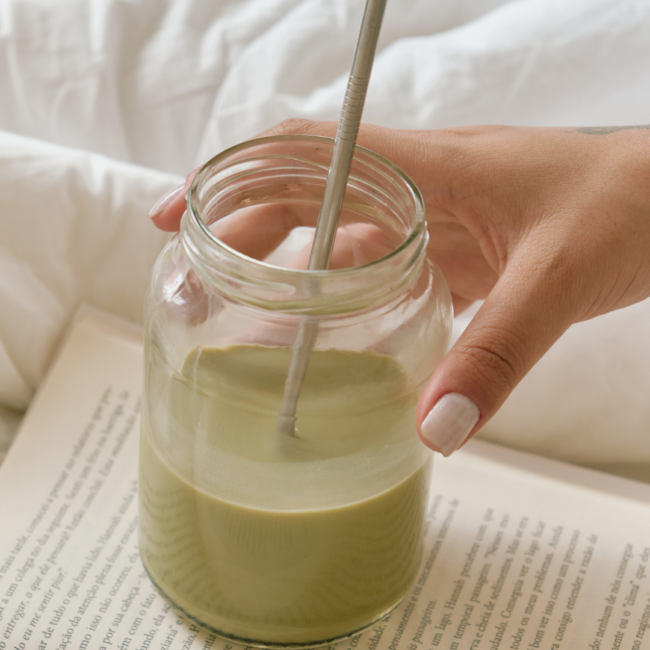 BENEFITS
✔ Great way to kick start or boost your collagen regime
✔ Helps to reduce the formation of wrinkles
✔ Reveals a smoother, firmer and plumper skin
✔ Helps to reduce the appearance of cellulite
✔ Improves hair thickness and nail growth
✔ Delicious red berry flavour
✔ 5000mg Bioactive Collagen Peptide®
We are all unique and different, which is what makes this world so interesting. Similarly, the way in which we consume, process and utilise nutrients is different. However, we have been using the Proto-Col No.16 Green Superfoods for many years and we have listened to our customers who've told us why it works for them.
Proto-Col No.16 Green Superfoods is a multi-award-winning formulation that blends nutrient-dense foods into one convenient serving. Delivering thousands of powerful antioxidants in every serving, Green Magic is a simple way to get many of the nutrients that your body needs without the fuss.
BENEFITS
✔ 16 Superfoods
✔ Fights Fatigue
✔ Probiotics For Gut Health
✔ Supports The Immune Health
✔ 4000 Oracs In One Serving
✔ Vegan
✔ Gluten-Free And Lactose-Free
If you are yet to prepare your new year resolutions list, have you added life coaching to it? Here is why you should. New Year resolutions can become all about health & fitness and nutrition, but mental health and psychological wellbeing must also be considered.
Many of the world's most wildly successful people have a life coach: Leonardo Dicaprio, Oprah, Serena Williams, and the list goes on. Choosing to work with a life coach is a major decision and you may be wondering if having a life coach is the right decision for you.
BENEFITS OF LIFE COACHING SESSIONS INCLUDE:
Improved sense of direction and focus 
Increased knowledge of self/self-awareness
Improved ability to relate to and influence others
Improved personal effectiveness e.g. focused effort
Increased motivation 
Increased resourcefulness/resilience e.g. ability to handle changes.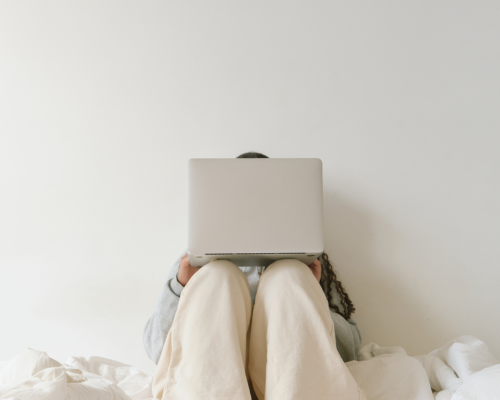 Here are 10 signs to help you identify if you need a life coach  
You feel stuck
You are letting fear hold you back
You think you are not good enough
You have self-destructive habits
You cannot seem to concentrate & focus
You need better time management
You are facing a major transition
You need assistance in your career journey
You are experiencing 'burn-out'
You want to improve your overall health by changing your lifestyle. 
Here is to great skincare and good health in 2023.
Happy new year everyone!